The Hancock-Henderson Quill, Inc.

---
Meet Your Neighbor
by Jenna Clayton, Quill Reporter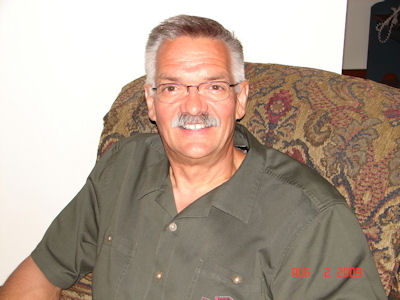 Meet your neighbor Jim Ford, born in La Harpe Davier Hospital. There were a record number of births at the hospital that year just before Christmas. Jim shared a dresser drawer with another new born for a a short time at the hospital.
He was raised in Stronghurst and moved to La Harpe in 1979. In 1980 he purchased his current home across the street from where he was born. He was raised with his two brothers Jeff and Jerry.
Ford graduated from Southern High School in Stronghurst in 1976. Jim married Jeanette Clover on May 16, 1981 at the Disco United Methodist Church in Disco.
They have one son, Evan, who works for the City of Waterloo Police Department in Waterloo, IL.
Ford is a Pneumatic Control Mechanic at Western Illinois University in Macomb and has been for 12 years. He previously has worked in electrical and plumbing fields when he was 14 years old. When he took his plumbers test he was the youngest licensed plumber in the State of Illinois.
Ford enjoys spending time with his family, working on and riding his Harley Davidson Motorcycle. He has spent a lot of time remodeling their home and keeping their lawn and landscaping looking good. He is very active in the Union Church and the Golden Rule Club.
Unforgettable moments in Ford's life are getting married and the birth of his son.
---