The Hancock-Henderson Quill, Inc.

---
Take The Quill Along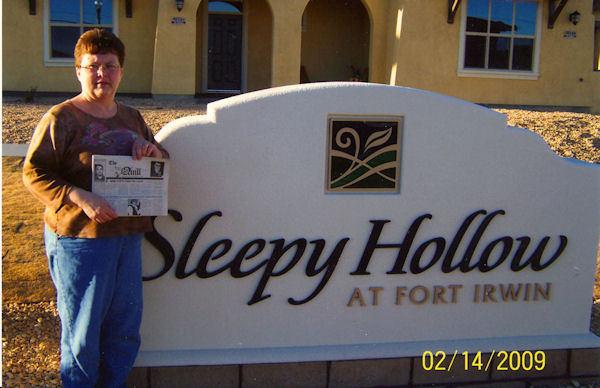 Joyce Burr of La Harpe took the Quill along when she traveled to Ft. Irwin in Southern California on February 11th. The trip was to visit her daughter and son-in-law, Sarah and Matt Zaeringer and their newborn son, Deacon, born on January 18, 2009. She enjoyed every minute. When you go on a trip, take "The Quill" along and capture your picture with it and submit it to us. Let's see where all "The Quill" can travel.
---