The Hancock-Henderson Quill, Inc.

---
Meet Your Neighbor
by Susan Galbraith, Quill Reporter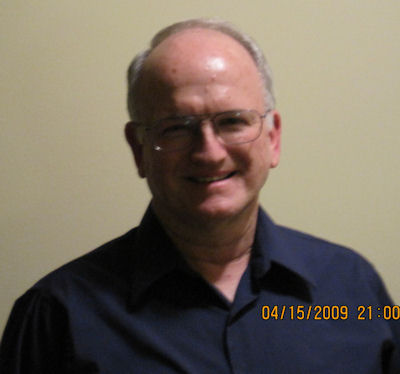 Meet your neighbor Frank Jones who with his bride Gloria, of 41 years, live in Biggsville.
He has been employed by American Ordinance, in Middletown, Iowa, for 22 years. Prior to that he was employed at Gale Products in Galesburg for 11 years.
Frank was born in Burlington, Iowa, and for the first 16 years of his life, raised in Sperry, Iowa, before moving to Biggsville.
He graduated from Union High School in 1962, received an associates degree from Burlington Jr. College (now Southeastern Community College) in West Burlington, IA, and his bachelors, in 1966, in Business Administration, from N.E. Missouri State at Kirksville, MO, (Truman State).
After college, Frank served in the U.S. Army from 1967 to 1969. His tour of duty was during the Vietnam Conflict. He was stationed in CuChi and while there, was able to enjoy the Bob Hope Tour with Raquel Welch.
Frank remembers that during the "Hope Tour" the Hope plane was shot at as it was leaving CuChi.
"During the time I was stationed in CuChi there were 120 days in a row that my station was attacked by mortar rockets," Frank said. "I started out sleeping in a building but after those mortar attacks took place, I slept in a bunker."
Frank and Gloria are parents of Brian (39) of Sun Prairie, Wisconsin employed by WEA Trust, and Mark (36) wife Shawna, in Waterloo (Illinois not Iowa).
Mark and Shawna have given them two grandchildren of whom they are especially proud. Parker, (3) named after Gloria's father, and Safia, (9 months). Mark is a educator at the Waterloo School District and Safia is employed by a Christian school in St. Louis, Missouri.
His mom is Harriet Stevenson and his father is deceased.
Frank has two brothers, John (Judi) that live in Macomb, and Keith (Brenda) that live in Hoschton, Georgia; one sister, Carol (Jann) Johnson that live in Coralville, Iowa.
Frank has served as Biggsville Village Clerk for the past 38 years retiring this month. He said, "I have really enjoyed being the clerk because I love numbers, but decided not to seek re-election this year."Ê He took the position after his step-grandfather Rueben Stevenson, retired. Being clerk takes approximately 30 hours per month and Frank looks forward to having that time to work in his yard. He loves to mow his grass!
His hobbies are spending time with his wife, and grandchildren.
However, he is a definite Cardinal and Bears fan and takes much pride in the Hawkeye's football team.
Their favorite family vacation spot is Estes Park, Colorado. It was something Gloria's family always did each summer and now Frank and Gloria have continued the tradition. Although they only are able to go about every three years, it is a trip they look forward to. They love the mountains and especially just having time to relax.
As a Quill employee I am thankful for the excellent job, Frank has done, of writing the minutes of the Biggsville Village Board. It has made my job easier.
---