The Hancock-Henderson Quill, Inc.

---
Meet Your Neighbor
by Susan Galbraith, Quill Reporter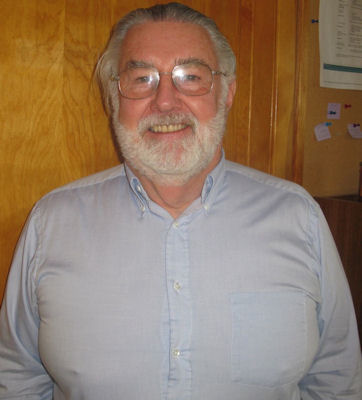 Meet Your Neighbor Tom Spreitler
Tom lives in Kirkwood and for 37 years has been employed at Country Financial, formerly Country Companies. He is now a crop specialist for the company.
He was born and raised in Sparta and in 1961 graduated from Sparta High School.
After graduation he continued his education at Southern Illinois University where he received his Bachelors in Education and his Masters in Economics in 1970.
His parents, George and Margaret, were farmers in the Sparta area and are both deceased.
Tom has one sister, Shirley who lives in St. Louis, Missouri.
He enjoys spending time at his lake, near Raritan, where he has some farm ground. Tom has some of the ground in CRP and rents out the additional farm ground.
Tom has a small sporting goods business in Kirkwood.
He enjoys Cowboy Action Shooting and target shooting.
He also does woodworking and restores Corvettes. He has restored a 1965, 1967, 1982 and 1984 Corvette and now drives a 1987 Corvette.
He also has a Gold Wing trike, a Honda Shadow, a couple of smaller Hondas and a 4-wheeler. He says, "I am a toy collector!"
Tom is a member of the board of Soil and Water, former mayor of Kirkwood, has taught gun safety classes and was past superintendent of the Henderson County 4-H fair.
---