The Hancock-Henderson Quill, Inc.

---
A Perfect 300 Game: Again!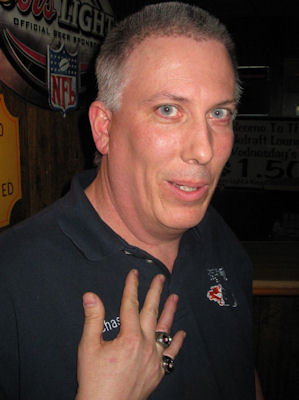 Charlie Brown of Keithsburg, owner of Charlie's Country Fun Biggsville, has done it again, bowled a perfect 300 game! Now he has two rings to sport from the USBC (United States Bowling Congress). His first 300 game was at Country Fun in October 3, 1989 at the age of 24 at which time he also won a $1,000. This time he was bowling with the winter league February 24th when all 49 bowlers stopped to watch him bowl his last three frames for his perfect game. Leagues at Charlie's Country Fun are sanctioned with Burlington Area USBC.
---