The Hancock-Henderson Quill, Inc.

---
The Power Of A Few Makes The Difference
by Dessa Rodeffer, Quill Publisher/Owner
October 15, 2008
While the economic news seems bleak, it hasn't hindered the spirit of giving. Sometimes it doesn't take a lot of resources to make a big difference.
A few volunteers proved that this past weekend when they joined efforts to make some improvements at the north campus of West Central Schools in Henderson County.
Starting early in the day, adults and children painted swings, dug post holes for fencing, planted shrubbery, and built improvements to the playground area at the school.
Along with the noticeable changes that developed during the day, participants in the Lowe's Heroes project learned a little something about the power of even a few people working together in a common cause.
With the help of supporting partner Lowe's building supply store, the volunteers were able to make a significant improvement in the outdoor area near the elementary school building and playground.
More importantly, perhaps, is the example that they showed us once again of what some of the real strengths are of our community: people working together unselfishly for the good of us all, people willing to take time out of what they had to do on that day to contribute their efforts to a greater cause, and people just giving something of themselves so that West Central school, in this case, can be just a little bit better.
Our hats certainly go off to the leadership of Lowe's and their corporate commitment to making our communities better.
But Saturday's effort perhaps more importantly reminds us of what is best about many in this community: unselfish people working hard to make a difference -- both today and for generations to come.
Thanks for giving!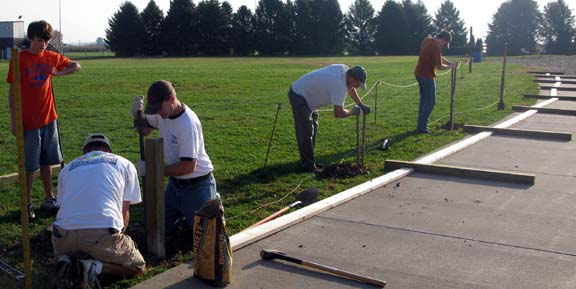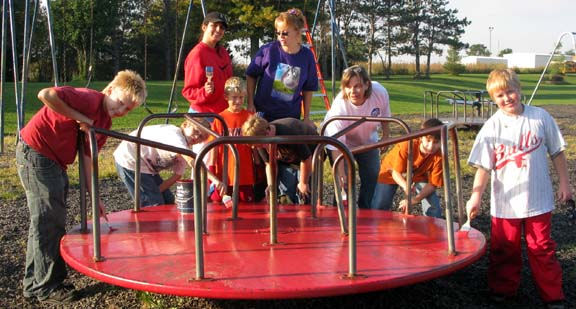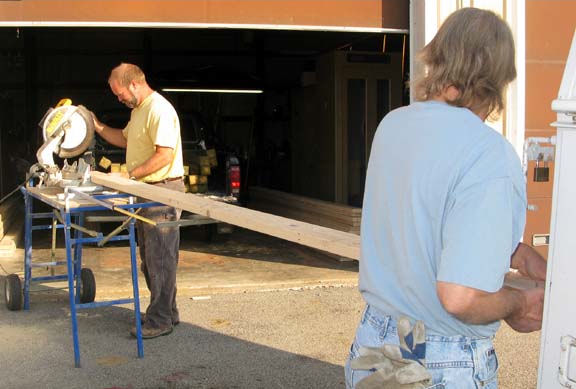 The Lowe's Heroes Program came to West Central Saturday, October 11th. Volunteers completed a number of projects at the school including putting up driveway safety fencing, painting playground equipment, and planting garden areas. Elementary Principal Dale Buss coordinated the volunteers working side by side on the day-long improvement project. Student and parent volunteers worked together to complete a list of beautification and improvement projects at the north campus of the school district.
---