The Hancock-Henderson Quill, Inc.

---
Meet Your Neighbor
By Susan Galbraith, Quill Staff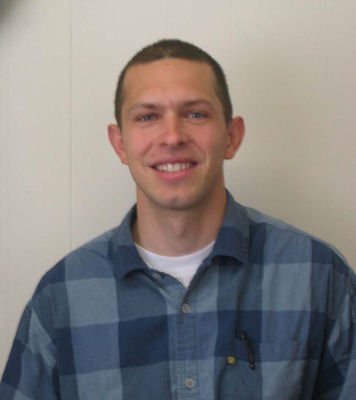 Meet Your Neighbor Andrew Olson of Burlington, Iowa.
Since June 2, 1980, Andrew has been the new dentist at Eagle View Community Health Systems in Stronghurst.
Andrew was born in Salt Lake City, Utah, and raised in Logan, Utah. He graduated from Mountain Crest High School in 1997 and received his Bachelors degree from Utah State, in Logan, which he attended from 1999 to 2004 and his Doctor of Dental Surgery degree from Marquette in Milwaukee, Wisconsin in 2008.
He is happily married to, Abby, his bride of 6 years. They have two sons, Benjamin, 5 years, and Henry, who will be 3 this month. Andrew said when she isn't busy chasing their sons she loves to quilt.
Andrew's parents are Roger and Allison, who continue to reside in Logan, Utah. Roger is a hospital administrator and physical therapist and his mom, Allison, is an elementary school aide in Logan.
He has 4 brothers, Jake (Tera) of Logan, Utah, Matt (Skye) of Detroit, Michigan, Jonny (Marie) of Logan, Utah, Scotty of Lubbock, Texas, and one sister, Michelle of Logan, Utah.
Andrew has enjoyed being on a couple of church missions trips. From 1997 to 1999 he spent time in Nicaragua. He said he loved the people there and learned to speak fluent Spanish. "The people there have different struggles than we do and being there for two years was a real eye opener for me."
In 2007 he went with Compassionate Dental Care International, a group based out of the Milwaukee, Wisconsin, area to the Dominican Republic on a medical mission trip.
He said he wouldn't trade those experiences for anything as he learned so much during the time he spent abroad.
Abby also spent two years in El Salvador from 1998-2000 on a church mission trip.
In his spare time he loves spending time with his family. They go skiing, camping, and geo-caching. Geo-caching is a great family activity they all have fun doing together.
Andrew loves the people in the Stronghurst community and feels everyone has made him feel very welcome.
---