The Hancock-Henderson Quill, Inc.

---
Take The Quill Along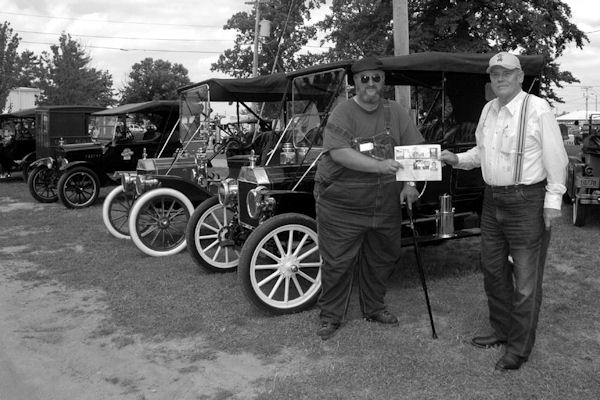 Eric Chockley and a friend, Lawrence Wittstruck took The Quill along to a "T-Party" when they traveled to Richmond, Indiana to the 100th Model T. Ford Anniversary celebration July 21-26. Both men own Model T Fords. Eric's is a 1915 Touring car and Lawrence's is a 1923 Roadster pickup. There were over 600 cars and trucks on display at the show. On Thursday, July 24th, they set the Guinness World Record when displaying 575 cars of the same make in a line. "We had a great time," Eric said, "And I brought The Quill along."
When you go on a trip, take The Quill along and capture your picture with it and submit it to us. Let's see where all "The Quill" can travel.
---