The Hancock-Henderson Quill, Inc.

---
150 Years: Mr. & Mrs. Lincoln Revisit La Harpe
Dessa Rodeffer, Quill Publisher
Lincoln: 1858-2008 returned to La Harpe after 150 years by way of Max and Donna Daniels of Wheaton, who are the premiere of the Lincoln impersonators of Illinois' famed 16th President and his wife Mary Todd Lincoln. PBS of Springfield was filming the Lincolns throughout their visit to the Middle School where he spoke of his Lincoln-Douglas debates and other history. At the more refined tea, the audience was able to get up close to the Lincolns as they acted out a shorter version of "Life at the White House with Mr. and Mrs. Lincoln which they repeated in long version Saturday evening at Carthage's Senior Center for their historical society..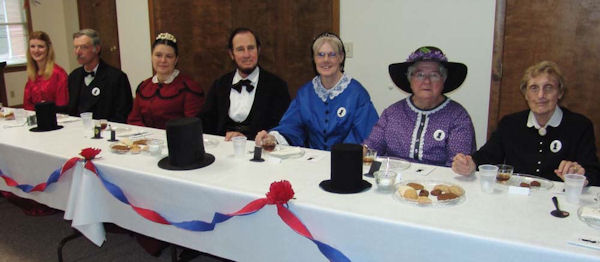 Deanna and Dan Gillett, Mary (Todd) and Abraham Lincoln (Donna and Max Daniels), Mrs. Martha Gillett, Jayne Eckhardt, Ada Hubbard, from the La Harpe Historical Society.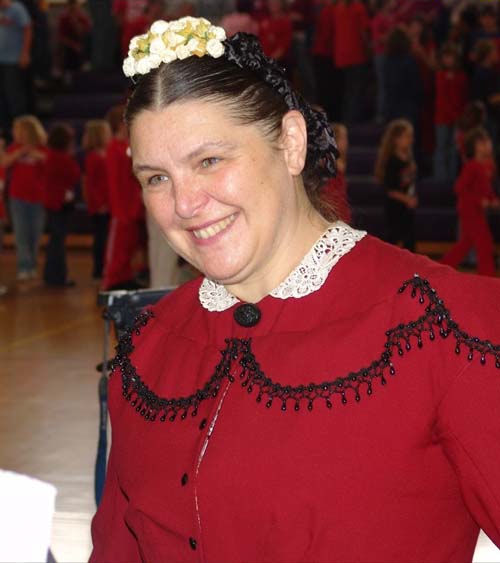 Mrs. Lincoln (Donna Daniels)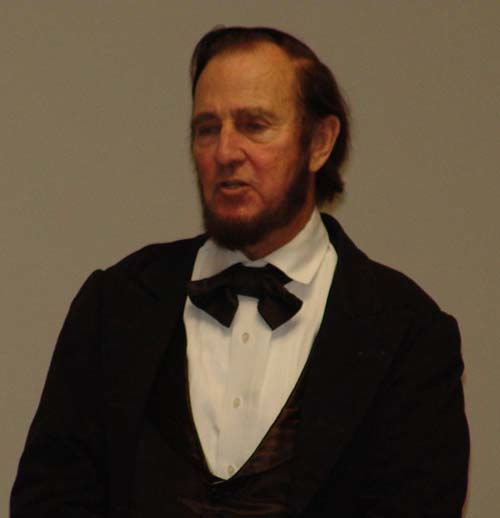 Mr. Abe Lincoln (Max Daniels)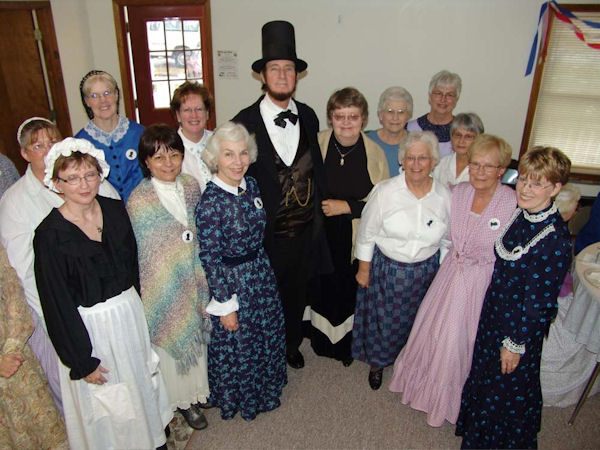 100 Reservations were given out for the Lincoln Reception and Reenactment, and many wore the period dress.

Abraham Lincoln - the center of attention with the servers at the La Harpe Methodist Church tea on Friday afternoon.
---