The Hancock-Henderson Quill, Inc.

---
Take The Quill Along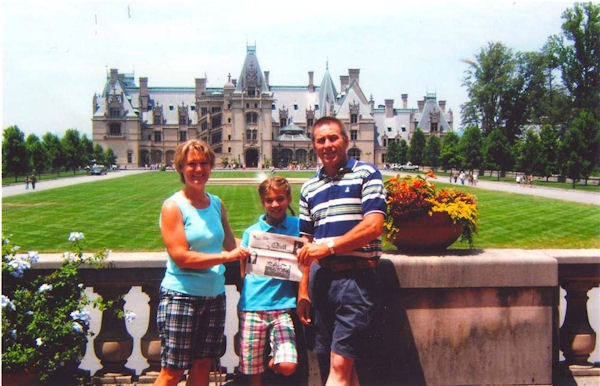 On July 22, 2008, The Quill traveled to Asheville, North Carolina, with Wayne, Susan, and Paige Bray.
They spent two days exploring the magnificent Biltmore Estate-the house, gardens, trails, farm and winery.
The Bray family also visited with family and friends that live in the area, George Klossing and family, Charissa Thompson, Ann and Frank Lohmann and John Lohmann and family.
When you go on a trip, take "The Quill" along and capture your picture with it and submit it to us. Let's see where all "The Quill" can travel.
---