The Hancock-Henderson Quill, Inc.

---
Spotlight: La Harpe's Newest Restaurant-Rosco's
by Laurie Magee, Quill Reporter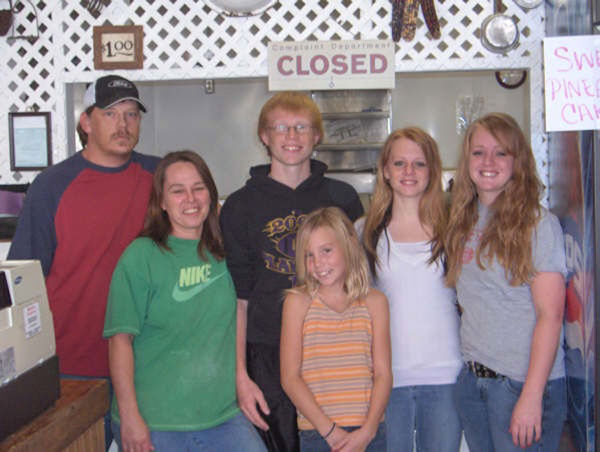 At 105 East Main Street in La Harpe, Rosco's opened it's doors for business on August 1st. The restaurant and now pizza parlor, is owned and operated by Barbara Lacy and her fiance Alen Stephens.
Barbara's children also help in running the family restaurant. The Rosco's name came from trying to decide on what to call the place and finally settling it by naming it after the family dog.
Barbara, her children and fiance all live in Rushville and are looking forward to relocating in the area soon.
Barbara has worked in the restaurant business for over 20 years and was working for Larry A's when she was told of a business opportunity in La Harpe.
She and Alen toured the building and saw great potential. Barbara saw it had two kitchen areas and it won her heart.
This is their first experience in owning and operating a restaurant, they are very excited about getting to know the people of La Harpe and surrounding areas, adding new menu items, and coming up with more ways to improve the business.
Rosco's offers carry out service, it also has an extra large room that can be used for catering and private parties.
The menu is consisted of home made daily specials. The daily specials, pies, cakes, and salads, all come from family recipes.
The most requested favorites are the Hot Beef Plate, Pies, Tenderloins and Alen's Meatloaf. Barbara said she has a hard time keeping pies on the shelf, they go as fast she gets them made.
The newest item added to the menu is pizza also made from a family recipe which is available all day long.
Rosco's is open Tuesday - Sunday 10 a.m. -8 p.m.
Barbara, Alen, and the children all look forward to meeting you, and appreciate your business.
---