The Hancock-Henderson Quill, Inc.

---
Take The Quill Along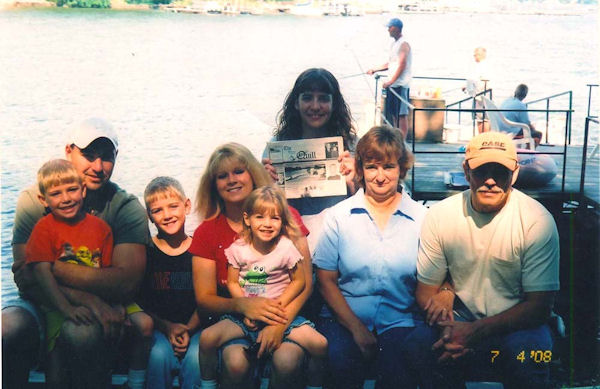 The Quill traveled to Lake of the Ozarks with Misty Huston of Roseville and her family over the 4th of July.
During their stay they enjoyed various activities such as parasailing, horseback riding, fishing, swimming, shopping, watching fireworks over the the lake, exploring bridal cave, and spending quality family time together. It was a fun and enjoyable time for all.
Pictured from left are: Tom Rankin holding Tyson Rankin, Zach Rankin, Jenny Rankin holding Tagen Rankin, Kay Galbraith, Tom Galbraith of rural Gladstone and Misty holding The Quill.
When you go on a trip, take The Quill along and capture your picture with it. Then, submit it to us and let's see where all "The Quill" can travel.
---