The Hancock-Henderson Quill, Inc.

---
Take The Quill Along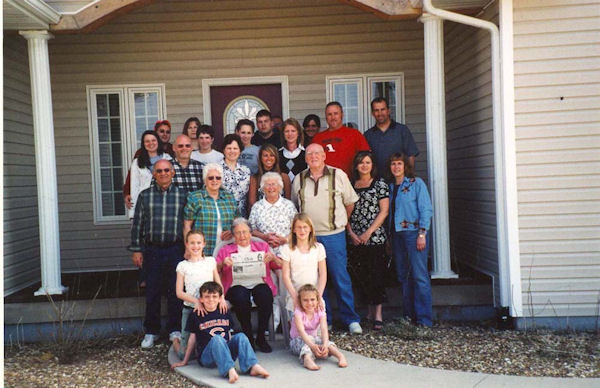 The family of Louise White took the Quill along and met at the home of Byron and Julie, Natalie and Joshua Reeder in Independence, Iowa to celebrate the 87th birthday of Louise. They enjoyed a cook out with a decorated birthday cake and ice cream.
This was the first visit for most of the family since Byron's family had moved to Independence, Iowa from Jacksonville, Florida. They enjoyed a tour of their beautiful new home. Enjoying the day was the guest of honor, Louise along with Carl and Donna Reeder, Mike and Tammy, Maggie and Alex Reeder, Larry and Judy Hobby, Jerry, Pam, Jeremy, Marissa Brown and Jason Poulter, David, Susan, J. D. and Travis Hobby and Keeley Sparrow, Doug, Tracy, Kelsey and Riley Hobby.
When you go on a trip, take "The Quill" along and capture your picture with it and submit it to us. Let's see where all "The Quill" can travel.
---