The Hancock-Henderson Quill, Inc.

---
Meet Your Neighbor
By Susan Galbraith, Quill Staff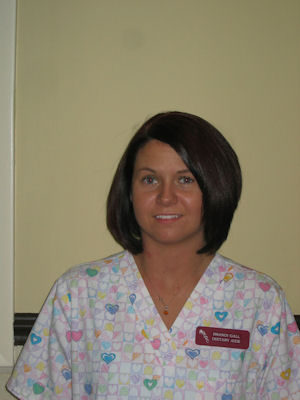 Meet Your Neighbor Brandi Gall
Brandi lives in Terre Haute and has been recently employed, at Oak Lane Nursing and Rehabilitation in Stronghurst.
Brandi was born in Burlington, Iowa, and raised in the Biggsville area.
She graduated from Union High School in 2002. After graduation she attended Southeastern Community College, in West Burlington, IA. While at Southeastern she enjoyed taking classes in Graphic Communication.
Her mom is Lynda Shute, who lives in Rotonda West, Florida, and dad, Marty Gall, lives in Burlington, Iowa. Her dad is a welder and her mom and husband operate Shute Construction on Boca Grande Island in Florida.
Brandi has two brothers, Brent (21) living in Rotunda, Florida, and Erick (17) who lives in Burlington, Iowa.
She is the proud mama of son, Alan Hicks, who will be 3 this month. Alan's daddy, Caleb Hicks, works for Decker Trucking in Sperry, Iowa.
Brandi enjoys shopping, spending time with her son, Alan, who loves taking trips to the Stronghurst Park and her family.
Brandi's vacations are spent traveling to Florida a couple of times a year to visit her family.
---