The Hancock-Henderson Quill, Inc.

---
WC Students Chose Obama In Mock Election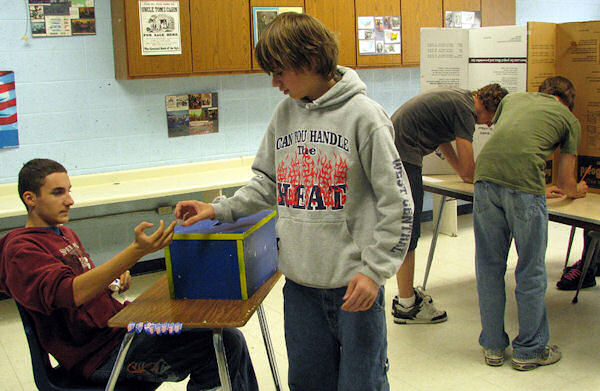 If West Central High School students are a reflection of the general voting public, then Barack Obama will win Illinois by a handy margin.
During a Mock Election held by Mrs. Singleton's classes on Tuesday, Obama captured 59% of the vote.
John McCain trailed with 30% of the vote. Obama garnered 144 votes to McCain's 74 at the high school.
Major-party candidates took home the majority of the popular vote at the high school with Ralph Nader and Bob Barr each receiving 2% of the votes cast.
Among eligible voters at the high school, including the faculty, 73% of voters chose to cast ballots. In all, 243 votes were cast in the mock election.
Voters were allowed to register just prior to casting their vote on Tuesday. Voting took place over the lunch hour at the high school.
---