The Hancock-Henderson Quill, Inc.

---
Meet Your Neighbor
by Mitch Worley-Quill Reporter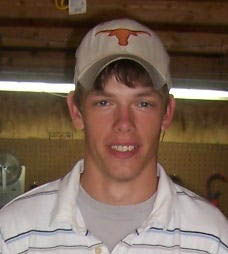 Meet Your Illini West Graduate, Cole Thompson.
Cole was born in Memorial Hospital in Carthage, on April 10th, 1990 to Eric and Denise Thompson. He is the youngest of two children, Bart being his older brother.
Throughout Cole's high school experience at La Harpe High School and Illini West High School, he played four years of baseball, football his freshman year, Scholastic Bowl his senior year, and was also the President of the Art Club his senior year as well.
Cole's favorite memory from all of those activities came from his days on the diamond. He said, "My most memorable moment came my sophomore year of baseball when we made it to Sectionals."
Moving beyond high school now, Cole will be attending Western Illinois University in Macomb with an undecided major.
After college, Cole is uncertain as to what his career will entail, but will have a better idea as he progresses through his course of study at WIU and eventually chooses a major.
In his future beyond college, Cole does see himself beginning to start a family, and hopes to be coaching baseball somewhere.
---