The Hancock-Henderson Quill, Inc.

---
Meet Your Illini West Graduate
by Mitch Worley - The Quill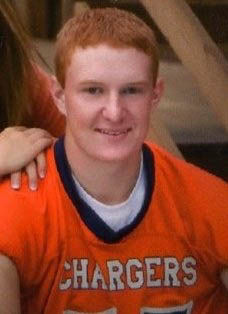 Alex Bundy will be one of the first graduates ever from the newly formed Illini West High School.
He was born March 16th, 1990 in Galesburg, the son of Ronald and Pam Bundy.
While in high school, Alex played football for two years, was an All-Conference selection his senior year, in FFA for five years, 4-H for eight years, and was on the Prom Court this year at Illini West as well.
Alex said, "One of my favorite moments of high school was prom this year. It was awesome having two dates and after-prom was a lot of fun, too."
Alex plans to attend Western Illinois University in Macomb and become a member of the Alpha Gamma Rho fraternity. He will be majoring in Animal Science.
"It's been a life long passion and I've been around livestock for many years."
This summer, he will be working and continuing to show cattle. Upon completion of his studies at WIU, Alex plans on working on a cattle farm and some day starting his own cattle farm.
---