The Hancock-Henderson Quill, Inc.

---
Meet Your Neighbor
by Mitch Worley, Quill Reporter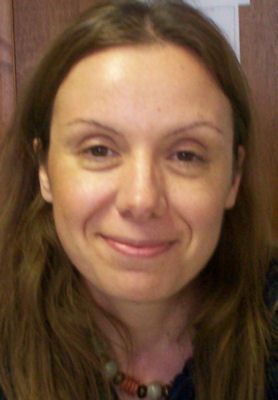 Meet your neighbor and new Quill staff member, Hande Burdg.
Hande was born in 1971 in the country of Turkey. Her first name is pronounced "Hahn-day" and it is Turkish for "smile".
She graduated from the University of Hacettepe in 1998 with a Bachelors Degree in French Literature, then received a Master's Degree in Comparative Literature two years later in the year 2000.
In 2002, she married Martin Burdg, later moving to the United States in 2003.
Their family includes 18-year-old Tracy, Josh, age 16, and ten year old Jacob, along with a dog named Katie that is five years old.
Hande is quite the music connoisseur, having a great interest in rock music and progressive bluegrass. Her favorite album right now is from a group called the Punch Brothers, which features Chris Thile, a former member of the popular music act Nickel Creek.
Hande's passion for music lead her to operate a website that includes her reviews of CDs, as well as interviews conducted from all around the globe. This website can be accessed at www.theprogfiles.com.
She has another online endeavor that features her handmade polymer clay beads, which can be checked out at www.etsy.com.
Along with all of the aforementioned, Hande continues illustrating her well-rounded personality by keeping up with politics, and having an interest in philosophy.
Stop by our Quill office on Main Street in La Harpe and greet the latest edition to our staff, Hande Burdg.
---