The Hancock-Henderson Quill, Inc.

---
Meet Your Neighbor
By Misty Huston, Quill Staff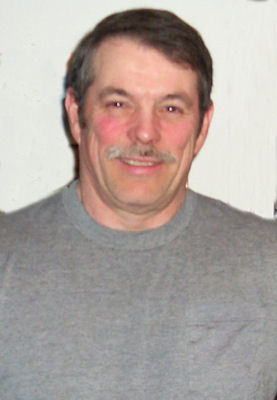 Meet your neighbor, my step-dad Tom Galbraith of rural Gladstone.
Tom was born in Burlington, Iowa, and raised in Henderson County in rural Gladstone.
He graduated from Union High School, Biggsville, in 1971 and attended Louisiana State University. In addition he has earned college credits while in the military.
Tom proudly served in the U.S. Army for twenty-four years as a tank automotive mechanic. During this time, he had the opportunity to travel and serve our country in several different places, including Desert Storm.
He is now employed as a technical writer, writing repair manuals for heavy construction equipment, in Burlington, Iowa, at Case New Holland Global. In addition, Tom is in partnershipwith his brother Steven in the B & J Rifle Ranch near Gladstone.
Approximately two years ago, Tom met and married the love of his life, Kay (my mother) who helps at Weirs Fruit Farm during apple season.
Tom is the father of two sons, Leroy who lives in Belton, Texas and Johnny who lives at Carthage Lake; one daughter, Saprena who lives in Haker Heights, Texas; two grandchildren, Dustin and Brooke of Haker Heights, Texas; one step-son, Tom (Jenny) Rankin who lives in Huntsville; one step-daughter, Misty (Rankin) Huston who lives in Roseville; and three step-grandchildren, Zach, Tyson and Tagen Rankin of Huntsville.
Tom is the son of June and the late Bernard Galbraith of Gladstone. He also has two brothers, Steven (Susan), and David (Nancy) who live close by.
Tom enjoys shooting, hunting, working on and operating old construction equipment, listening to Bluegrass music, and most of all making his wife happy; which she tells me he does an excellent job of.
---