The Hancock-Henderson Quill, Inc.

---
Meet Your Neighbor
by Mitch Worley, Quill Reporter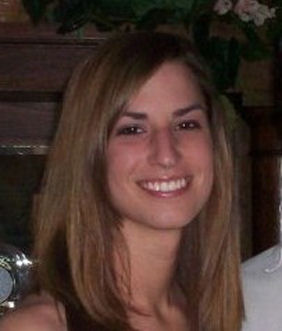 Melissa was born the youngest of three children to Helen and John Parsons on March 18th, 1998.
She was a graduate of the Class of 2006 from West Prairie High School, being very active in extra-curriculars throughout her tenure there.
While attending West Prairie High School, she participated in volleyball for two years, basketball for four years, Student Council for four years, National Honor Society, FCA, and was Class President all four years of high school as well.
Melissa is currently attending Western Illinois University in Macomb and is a junior, majoring in Human Resources.
She's been employed with HyVee for five years and has worked her way up from being a courtesy helper to an Assistant Manager.
HyVee has been a major part of Melissa's family, as her brother worked his way through high school and college at HyVee, working his way up to being an accountant in the corporate office in Des Moines, IA, and her father, John Sr., has been with the company for more than 40 years now, most all of which as the Produce Manager at the Macomb store.
In her spare time, she enjoys watching movies, reading (especially the books of the Harry Potter series), fishing, and hanging out with friends.
Melissa also spends a great deal of her time volunteering as a youth sponsor for the La Harpe Methodist Church's youth group.
"I really enjoy making a difference in young girl's lives and laughing and joking with them," Melissa said about her involvement with the youth group.
Looking into the future, Melissa will be getting married next June to her fiancˇe, Mitch Worley, as well as completing college and hoping to get an HR position within the HyVee organization.
---