The Hancock-Henderson Quill, Inc.

---
Take The Quill Along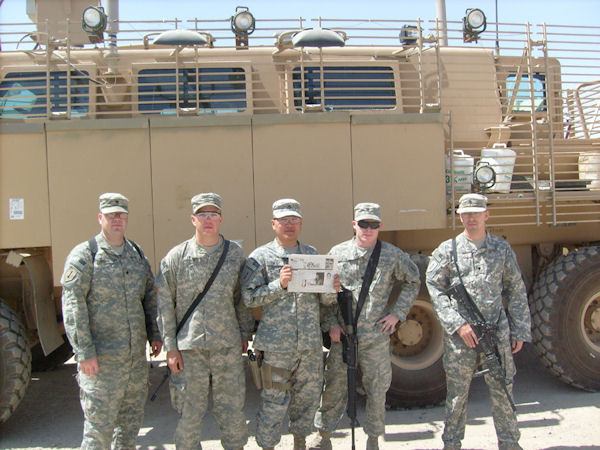 The Quill traveled to Iraq this spring with Tyler Jones of Gladstone. This is Tyler's second tour in Iraq. This picture was captured North of Baghdad. He and the other soldiers returned from Iraq in May. From left is: SPC Kevin Harrington (Pennsylvania), PFC Steven Betcher (Ohio), PFC Peter Ku (California), SPC Tyler Jones (Gladstone), SPC Randall Staples (Alaska). When you go on a trip, take "The Quill" along and capture your picture with it, and submit it to us. Let's see where all "The Quill" can go.
---