The Hancock-Henderson Quill, Inc.

---
Tribute: A Horseman's Journey-Jimmie Johnson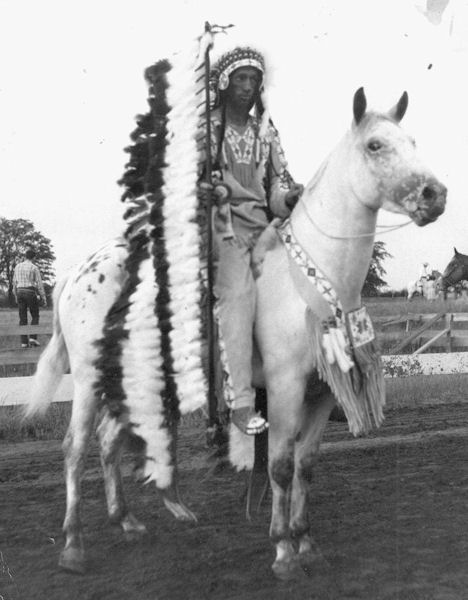 Jimmie Johnson, was a legend in the Midwest in cowboy circles and his final ride into the sunset, May 14, at age 75, gathered a herd of friends to his Memorial service.
Phone calls and cards of sympathy and tales of their favorite horseman continue from all over the Midwest and beyond, said his wife and partner for life, Phyllis Johnson.
Jimmie had lived his entire life, doing what he loved and that was working, showing, training, and breeding horses.
And although he was a showman, in horse arenas, county fairs, state fairs, and world events, it was his quiet, serious, approach to his work that drew him respect from other horsemen.
"It all started for Jim when he was a teenager. He didn't have his driver's license, but he had a well broke horse.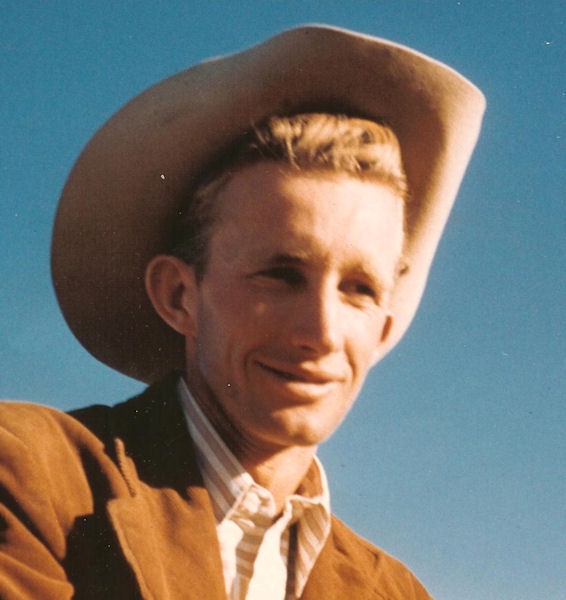 He would scout the neighborhood and buy several horses. The only way he had of getting them home is to dally the lead rope around the saddle horn, with the next couple of horses, head to tail. He would then, bring them home, ride them, and sell them.
In the 50s, you could buy a horse for less than $100.
Jimmie was born on February 23, 1933, in La Harpe, to Ralph N. and Edith Webb Johnson.
He was reared and educated in La Harpe and graduated from La Harpe High School in 1951.
Like many good American citizens, he was called to war and served his country in the United States Army during the Korean Conflict. Jimmie then returned to work with Ralph Turner, in the Monmouth area, to do what he loved, riding and training horses.
Phyllis said that her Uncle Ralph "was one of the biggest horse buyers in the state of Illinois. He would go out and buy horses at all the ranches you would read about today in the Western Horseman magazine. He would load them on the train and bring them back to sell. He would sort them out for Jim, and then Jim would break them to ride, therefore he got a lot of experience as a young man. They would then take them around to horse sales and sell them."
Jim went on back to rural Dallas City, where he was raised, and set up a training stable. He was still a young man and he started advertising that he was training horses. He would get horses nobody else could ride, and after people found out his expertise in training these horses, he was set for life.
During this time in his life, Jimmie developed a Roman-riding act he performed on his matching Paint horses, "Trigger" and "Calico," and he became quite the showman. He put on his expeditions at all the County Fairs around the area.
This is when the much younger spirited niece of Ralph's caught Jimmie's eye, (Phyllis Turner), and they were married in November 1960 in Monmouth, shortly after her high school graduation. Phyllis, a horsewoman herself, full-heartedly shared in his love for horses, assisting him in training, caring, showing, and in competitions over the years.
When married, they moved to Nauvoo, and continued with his horse training business...and then started showing Appaloosa horses. They campaigned "Owasso" traveling the Iowa circuit Thursday to Monday all the way to the South Dakota border. Jimmie did so well that first year he ended up in the World Championship competition in Scottsdale, AZ qualifying in five events. He won the Appaloosa costume class.
"Leota Lunt, Carthage, had hand made-this costume, and she had studied her lesson well, with exact Eagle feathers, beading, buckskin. An Indian named Shasta Bearstep, judged the costume class and Jimmie won that class in the WORLD'S CHAMPIONSHIP APPALOOSA SHOW," Phyllis said. "The costume was never beat."
"Jimmie rode with no saddle, only a piece of sheepskin over the horse's back, and guided the horse with only a string in it's mouth - no bit. He was not only judged on costume but also on his performance. He galloped his horse around the arena, then spun him to the left and to the right in the middle of the arena and the crowd went wild.
"Most couldn't even stay on a horse in a saddle doing this, let alone riding bareback, and with only a string in the horse's mouth to guide him.
"Plus, a Stallion is very hard to control and he has to be VERY WELL TRAINED to ride, especially with only a string in his mouth," Phyllis said. ... Jim's were all very well trained."
Jimmie and Phyllis had only one child, a daughter Julie (Pence), born in 1963. She grew up, of course, loving and showing ponies and Jim bought her an Appaloosa gelding - "Owasso" to ride on.
For a child to learn how to ride, it is step by step.....pole riding, barrel racing, reining, pleasure riding, trail riding.
Jim told Julie if she would learn to ride a reining horse, she could ride anything. She has proven to be a very knowledgeable horse professional today and has acquired traits of both her parents, developing many more on her own.
For Jimmie and Phyllis, her ailing parents at the Junction of 34 and 94 in Henderson County, brought them to their present rural Biggsville residence. The Mormons bought their Nauvoo place after 9 years and they moved across from the Union School in 1969. The couple continued with stables, horse training, and Jimmie broke horses right up until his stroke May 13, when he was outside, doing what he loved..
At the Memorial, people came that knew Jimmie way back in the 60s, and even with high gas prices, they came from all around Missouri, Illinois, and Iowa, and phone calls from Texas, Arizona, and Wyoming,
A lot of trainers specialize in one breed only, but Jim rode everything, Grade Horses, Fox Trotters, Morgans, Saddle Breed, Arabs, Quarter Horses, Paints, Ponies, :all breeds.
People admired him for his work and for his soft spoken, quiet, honest manner.
"His customers knew when they picked up a horse here it was exactly as Jim told them it would be," Phyllis said.
"He never advertised his business, he didn't have to ... word of mouth kept him in business for over fifty years."
Jimmie raised a lot of registered Paint colts and sold them all over the US, Canada, even one to Italy,
He was a man of few words, well respected by western horseman and as far as Canada, and respected by family. His granddaughter, Samantha Scott, wrote after his passing:
"Though my grandpa is gone now, I still have memories that will last. I remember when he would always swing on the swing set with me, but almost fell backwards.
"He helped me ride my horse, Foxy, and always let me ride on the mower with him.
"I tried to make him hot dogs one time but they weren't done in the middle, but he ate them anyway. He always made me feel great inside and never let anyone down. He was one of my best friends and I know he will watch over me. -Samantha Scott
"We had 47 years together," Phyllis said. "Our life together was exciting, challenging and very rewarding, and I wouldn't have changed a thing.
"Our customers were the best part... they came from all walks of life ... they remained our friends. They would come with their colts with such high hopes then they couldn't wait to get them home and start riding them."
"We showed horses during the week and every weekend, mainly for other people. We would keep them during the show season and would travel to the Illinois and Iowa state fairs. Those that we showed locally, the customers usually took them on to show them at the bigger shows.
"The horse show industry has been hurt by the economy some," Phyllis said. "It is a hobby that can be expensive, just like golf or anything else. With Jimmie, this is all he ever wanted to do, and he was talented enough to do it."
Jimmie's favorite music would have been the old cowboy songs of Roy Rogers and Gene Autry, and at his Memorial, they selected the perfect songs: "I know God Was A Cowboy" and "My Heroes Have Always Been Cowboys."
Phyllis said, "In our 47 years of marriage, I only seen Jim bucked off a horse once in his life, and even then, he landed on his feet."
The following prayer, written by a cowboy poet and friend of the Johnsons for his Memorial service, is the perfect ending to the journey of one of the Midwest's finest cowboy's.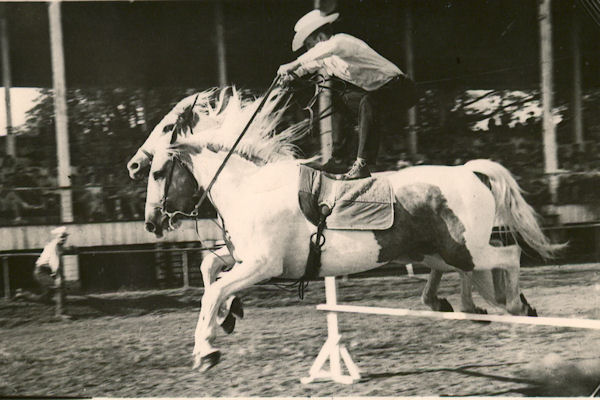 Dear God,
I wanted to drop you a note today.
To let you know a friend of mine may soon be on his way.
And when he stands a knockin' outside those Pearly gates,
Please, open wide that portal and please don't make him wait,
One more minute than he has too, he deserves to step inside.
To see the friends who've gone before and colts he used to ride.
If it's not too much bother, Lord, when you show my friend around,
Will you tell him what he meant to us still tethered to the ground.
I'm sure that he has made you proud by the way he lived his life.
He loved the job you gave him, Lord, his daughter and his wife.
A quiet trainer's trainer that set himself apart,
It shouted volumes to us all about what was in his heart.
Perhaps, that will be his legacy, his greatest claim to fame.
He truly was a horseman, Jimmie Johnson was his name.
Love, Roberta Horton, Seguin, Texas
---