The Hancock-Henderson Quill, Inc.

---
Meet Your Neighbor
by Mitch Worley, Quill Reporter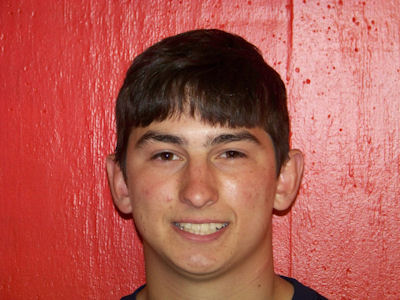 Meet Your Neighbor, Blake Mealey. He was born January 28th, 1989 at Memorial Hospital in Carthage, as the only son of Diana and Mike Mealey.
He was a member of the final class to graduate from La Harpe High School in May of 2007 and was very active in his four years there.
Throughout his tenure at LHS, Blake was a member of the Student Council Leadership Team for four years, Vice President of his class his freshman year, Secretary his junior year, and Treasurer his senior year.
Along with that, he was a member of the Hancock County Leadership Academy his junior year, played football for two years, baseball for three, and golfed his senior year.
Blake said, "It was pretty special being a member of the last class of LHS. I'm glad I was a part of the great tradition and graduated an Eagle."
Currently, Blake attends Southern Illinois University at Edwardsville and is majoring in Business Administration.
He lives with a fellow La Harpeian, Alex Rodeffer, and enjoys being a part of what they have claimed to be the most prolific intramural team in the school's history.
If you are a regular attendee of the La Harpe Public Pool, you might recognize Blake, as he works in the concession area and takes the money for the entrance of pool patrons.
When Blake isn't putting in time at the La Harpe Public Pool, he enjoys golfing, riding bicycles, traveling, tennis, baseball, and watching sports. Among his favorite teams to watch is the St. Louis Cardinals, St. Louis Rams, and the Fighin' Illini.
After Blake finishes his course of study at SIUE, he plans to get a job and start a family.
---