The Hancock-Henderson Quill, Inc.

---
Meet Your Neighbor
by Mitch Worley, Quill Reporter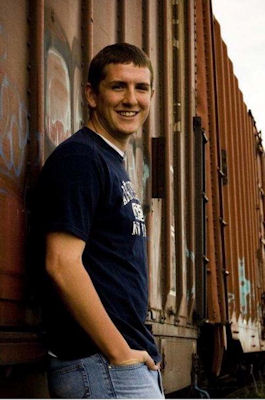 Meet Your Neighbor, John Unruh. John was born March 6th, 1990 to Jim and Nancy Unruh of Carthage at Memorial Hospital as their first-born son.
Since the day John was born, he has had a great love for the game of football, which was passed down to him from his father, Jim, who is a future IHSA Football Fall of Famer.
When asked about his playing days for his father, John said, "It was pretty special to be able to play football for my dad."
John played four years of football for his father as both a Blueboy and Charger, as well as playing four years of basketball, being a member of the Key Club for three years, and FFA for a year. He also has the distinct honor of being a member of the first graduating class from Illini West High School.
In his free time, John likes to hang out with his friends, play Playstation, play sports, and is an avid fan of the Chicago Cubs and Chicago Bears.
One of John's favorite times of the year is quickly approaching: college football season.
The Florida Gators are John's favorite team, which is a rather strange choice since West Central Illinois is squarely affixed in Big Ten Country.
In talking about how he became a Gator fan, he said, "I like the Gators because my dad is a Florida State fan, so I thought it would be funny to become a fan of their rival."
Currently, John is continuing his education at John Wood Community College in Quincy, looking to transfer to Western Illinois University.
John plans to major in Physical Education once he gets to Western and become a PE teacher at a high school and become a coach himself.
---