The Hancock-Henderson Quill, Inc.

---
The Quill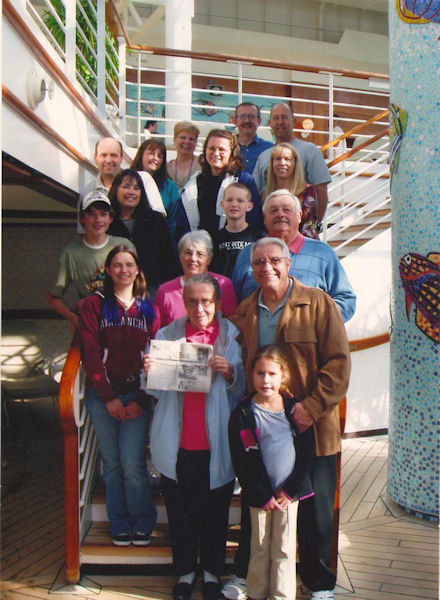 Visits Alaska!
Dick and Sharon (Shutwell) White were married at the La Harpe Union Church on June 7, 1958. The couple celebrated their 50th wedding anniversary on a cruise to Alaska.
They were joined by their daughter, Missy (Jay) Wise of Tucson, AZ; their granddaughter, Jenna; the bride's sister Mary Beth Shutwell of Las Vegas, NV; and the groom's sister Mary (Layne) Lovell of Peoria.
The best man and maid of honor, Jim and Mary Joyce (Deitrich) Thompson, were also on board. They were joined by their daughters, Carolyn (Bud) of Parker, CO; and Diane of Englewood, CO; and their grandchildren Jen, Josh and Clay.
When you go on a trip, take "The Quill" along and capture your picture with it and submit it to us. Let's see where all "The Quill" can travel.
---