The Hancock-Henderson Quill, Inc.

---
Meet Your Neighbor
by Mitch Worley, Quill Reporter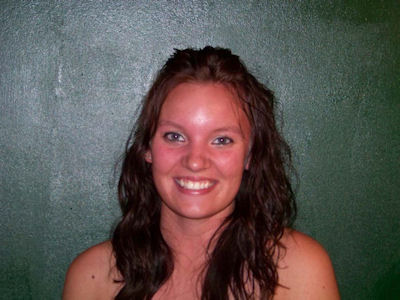 Meet Your Neighbor, Alyssa Denise Swanson, born September 25, 1989 to Kyle and Denise Swanson, the youngest of two.
Alyssa recently graduated in May from Illini West High School Magna Cum Laude and was very active in extra-curricular activities.
Over the course of her four years in high school, Alyssa played basketball for three years, volleyball for three, softball for four, a member of the Hancock County Leadership Academy her junior year, Class President all four years, a member of the Student Council for three, FFA for four, National Honor Society for three years, was an Illinois State Scholar, and her senior year was Treasurer of the Future Business Leaders of America.
When asked what her favorite things about high school were, Alyssa replied about an event that she did not actively participate in.
"I loved tailgating during the Cyclone football games. We could be right against the field and the food from Quiznos' was always awesome."
This fall, Alyssa will be making the trip to Columbia, Missouri to attend the University of Missouri to seek out an awkward course of study as she will be simultaneously enrolled in undergraduate work and post-graduate work for Accounting.
In speaking about the arduous path before her, Alyssa said, "It's going to be tough, but it will be worth it in the end because in as much time as someone else will have a Bachelor's, I'll have that along with a Master's degree."
Upon completing her studies at the University of Missouri, Alyssa plans to get her CPA and hopefully come back to the area and be an accountant for a local business, potentially starting her own accounting firm.
---