The Hancock-Henderson Quill, Inc.

---
Meet Your Neighbor
by Mitch Worley, Quill Reporter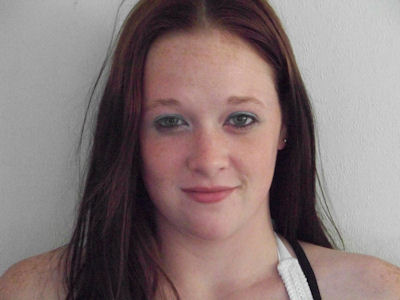 Meet Your Neighbor, Ashley "Nicci" Betzer, born June 26th, 1986 to Janice Vail and Jim Perry in Decatur.
She is one of eleven children, one of which being an identical twin sister.
When asked why she uses her middle name as her first name, Nicci said, "There are too many "Ashley's', so I use my middle name to be different."
She attended Eisenhower High School in Decatur and spent most all of her 22 years living in Decatur.
Nicci has gotten away from the rough lifestyle in Decatur to start anew here in La Harpe, as she sees our community as one that will support her and a trouble-free way of living.
She said, "I've made some mistakes, but I'm coming here to make up for them and start out with a clean slate."
Currently, she resides with Joe Hilton until she settles into a new job and can find a place of her own.
As Nicci has been devoid of a father figure for most of her life, she considers Joe to assume that role, even referring to him as her "dad". A chance occurrence paired the two together as she made her way from Decatur to a non-threatening community that would embrace her and help get her life back in order.
In her free time, Nicci enjoys playing with her two cats, Little Man and Sheba, as well as writing poetry, singing, dancing, and watching the water ripple along at the La Harpe Reservoir as she says it calms her down and helps her relax. She is also a very talented artist and devotes a great deal of time to drawing.
Along with all of those interests, she is an avid Cardinals and Bears fan.
When talking about how she likes the Cardinals, Joe interjected and was very adamant that in no way has he influenced her to be a Cardinals fan.
He laughed and said, "Nicci came to us a Cardinals fan already!"
In the near future, Nicci looks to be reunited with her two children, Dominic, who is three years old, and Rhyan, who is a year younger.
Nicci is also contemplating a return to further her education, kicking around the idea of getting into the nursing field or doing what she's always wanted to do by getting a degree in Graphic Design.
If you see Nicci around town, introduce yourself to her and help welcome her into the community as our newest member.
---