The Hancock-Henderson Quill, Inc.

---
Meet Your Neighbor
By Susan Galbraith, Quill Staff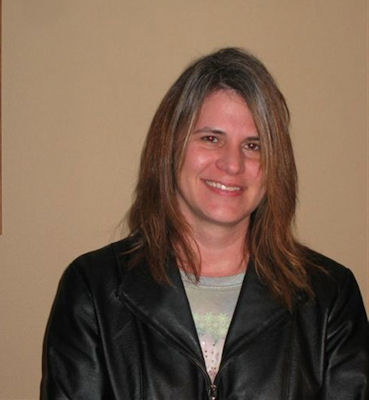 Meet Your Neighbor Janice Gerst, full time employee at the Henderson County Public Library, in Biggsville. When you don't see her driving the bookmobile, she is helping out in the library.
Janice was born in Fort Worth, Texas, at Carswell Air Force Base but raised in the Lomax and Oakville, Iowa, area.
She graduated from La Harpe High School in 1984, and from Southern Missouri State University (now Missouri State), in Springfield, Missouri, with a major in Business Administration.
Janice is the proud mama of Megan Lord (13) a student at La Harpe Junior High, Michael Lord (7) attending La Harpe Elementary School and Marlie Lord (4) in preschool.
Janice makes her home in La Harpe where she enjoys spending time with her children and their two cats, Mic and Maverick. She also enjoys board games and reading. Her favorite author is Karen Kingsbury.
Her parents are Davy and Joyce Gerst of rural La Harpe. Her dad is employed by La Harpe School District as a computer network manager and oversees computer operations at La Harpe schools, and her mom is librarian at the La Harpe School.
She has one brother, Mike and one sister, Barb (Gene) Cox. She also has three nephews, Brad, Bobby and Ben. Ben is married to Ashley, and they have two children, Caden and Genessa.
A couple of memorable vacations for Janice was when she was in Florida and got lost and had to call her dad to help direct her. She also got lost in San Antonio, Texas. Words of wisdom; always carry a roadmap in your car.
She loves reading and especially working in the Henderson County Library.
She said driving the Bookmobile is a rewarding experience and if she hadn't started driving Bookmobile she would not have met so many great people in the community.
---