The Hancock-Henderson Quill, Inc.

---
Take The Quill Along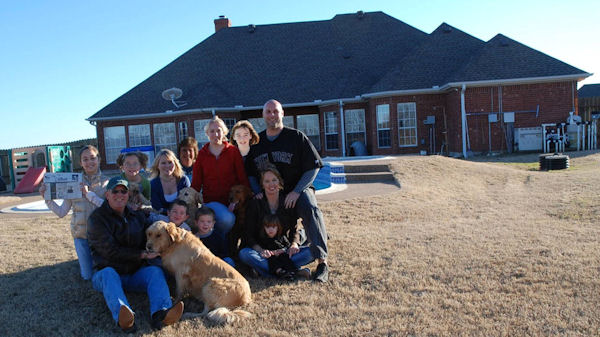 Rod, Laurie, Mariah Myers, Leonie Pheiffer (Exchange Student daughter), Abby Adkisson, and two Golden Retrievers, Sandi and Lucy, took they Quill along as they ventured down to see the John Earle family in Gainesville, Texas over the Christmas break. Abby traveled down with her grandparents to visit her Aunt Tracy and stayed a few days at the Earle home.
In front of their inground pool, hot tub, and home are:
Alexis, Ali (with Biscuit), Leonie (with Sandi), Laurie, Mariah (with Lucy), Abby, and John.
In front are Rod (with Steele), Stone, Dalton, and Josie with Gabby.
---