The Hancock-Henderson Quill, Inc.

---
Meet Your Neighbor
By Susan Galbraith, Quill Staff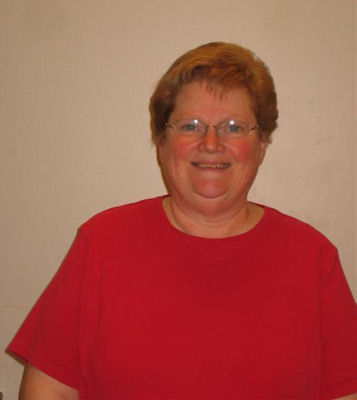 Meet Your Neighbor Sue Fisher who lives on a farm 1.5 miles east of Oquawka.
Sue helps on their farm of 450 acres and is employed full time at Target in Burlington, Iowa.
She was born in Upland, California and raised in Ontario, California.
She graduated from Chaffey High School in Ontario, California, in 1964 and from Missouri Southern State in Joplin, in 1972 with a major in Health Physical Education and Recreation.
After graduation in May she married, Mike, in November. Sue then taught school for a couple of years and did substitute teaching.
She has been married to Mike for 35 years and out of that union came two sons, Aaron (Belinda), who lives near Mike and Sue, Jeremy (Theresa); who lives in Johnsburg, and one daughter, Tiffany who lives in Coal Valley.
Aaron is employed by W.W. Transport in Burlington, Iowa; Justin is a teacher and coach at Round Lake; and Tiffany works in the Scanning Department doing Data Processing at Adecco.
Sue enjoys making her own greeting cards, and reading novels. Her favorite authors are Nora Roberts, Julie Garwood and Debbie McComber. She enjoys traveling when she has the opportunity, tole painting and especially spending time with her grandchildren.
She is the grandmother of two boys, Luke (12) and Justin (9). Both boys attend West Central.
Jeremy and Theresa are expecting their first child in January.
Sue loves to travel but says that Mike is a homebody. On one occasion they went to California to visit family and it indeed was memorable as they have not been back since. Sue said the smog was terrible and it was 102 degrees and Mike decided he would "rather stay on the farm"
Sue has four sisters, Teresa Sparks, Sandy Schulz of Chino, California, Judy Sawkins of Silvis and Penny Peden of Davenport, IA; two brothers, Rodney Tapscott of Port Byron and Scotty Tapscott of Henry.
---