The Hancock-Henderson Quill, Inc.

---
New Brent Family Pharmacy Opens Today
by Dessa Rodeffer, Quill Publisher-Editor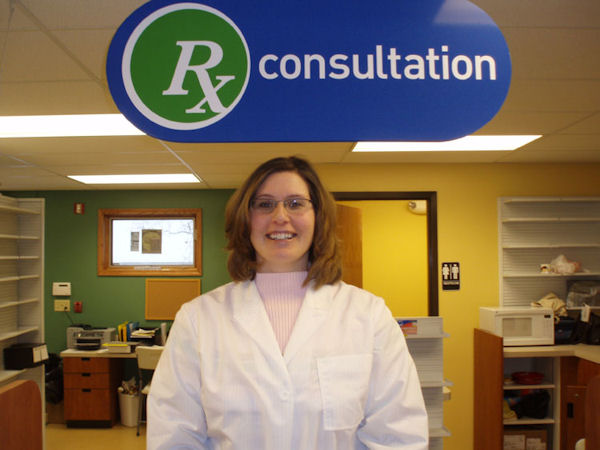 The anticipation is over, and Henderson County now has a county pharmacy. It's doors open in Oquawka today (Wednesday, January 2nd) at 8:00 A.M. and will close at 5:30 p.m. Monday through Friday. Saturday hours are 9 a.m. until Noon.
The Brent Family Pharmacy is located at 1204 Highway 164 East inside the newly constructed facility which is part of the Eagle View Community Health Systems Clinic.
The facility is being leased by Brent Family Pharmacy.
You are not to worry, because Brent Family Pharmacy is offering free Rx delivery in Western Illinois 5 days a week!
Who are the Brents (owners of the pharmacy)?
The Brent family consists of three siblings and one sister-in-law who are all pharmacists.
Rodney and Lonnie, (identical twins who are often mistaken for one another), and Natalie, children of Don "Butch" and Beverly Brent.
The Brent family is no stranger to the area and have lived from Dallas City to Stronghurst, rural Kirkwood, and rural Gladstone, and have rental property around the county as well.
Their parents were both educators in the Dallas City and Southern school systems, and you may have known their belated grandparents, Forrest "Frosty" and Anna Brent or Archie and Eileen Morris.
Rodney and his wife Amanda have five children and reside on the family farm in Gladstone. Natalie Blindt and her husband, Tyler, have five children and also live on the family farm. Lonnie and his wife Brenda have three children and live on a farm in Rozetta.
The Brents seen the need for a pharmacy in Henderson County.
The average American lives within two miles of a retail pharmacy. Ironically, Henderson County is one of the few counties in the U.S. without a retail pharmacy.
"We are excited about the opportunity to bring needed pharmacy services to Western Illinois and practice our profession in an environment where we can offer a distinguished level of service," Rodney Brent said.
"Our goal is to offer a very different pharmacy experience where your healthcare and dollars are not just another ring at the register of a discount store, but rather a pleasant experience where your pharmacists know your name, want to talk to you, and are a valued and dependable member of your healthcare team."
The Brents selected the site to be conveniently located where both medical and dental practitioners are located, however, the plans are to serve all the county and beyond.
Customers should pay no more for prescriptions than any other pharmacy, but have the added pleasure of free delivery and live, friendly phone service, senior discounts, and more.
"Our motto is Caring For You And About You," Rodney said. "And we hope, while serving our customers, we can also bring much needed tax revenue back into our county."
---