The Hancock-Henderson Quill, Inc.

---
Meet Your Neighbor
By Susan Galbraith, Quill Staff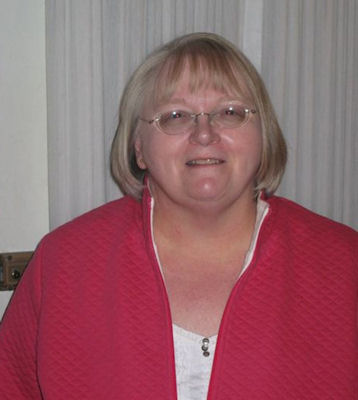 Meet Your Neighbor Pastor Carol Stufflebeam
Carol currently lives in Biggsville and is pastor of the Biggsville and Gladstone United Methodist Churches.
She is packing up, as her last Sunday in the pulpit will be December 30th. As of January 1 she will be living in Seminary Village in Dubuque, Iowa.
Pastor Stufflebeam was raised in the Canton/Glasford area where she first attended a two room school in rural Canton. She went though all her first 6 grades there. There were a total of 23 students in all 6 classes but she said it was a rewarding experience. She then went to Canton for junior high and high school.
She received her GED in 1976; her associate of arts degree in 2005 from Southeastern Community College in Burlington, Iowa; and in 2007 graduated from Iowa Wesleyan with a Bachelors Degree in Church Leadership.
Her parents, Charles and Betty Wheeler, continue to live on the farm in the Canton area. Her father farmed and worked construction. Her mom was dietary manager at the hospital in Canton. They are both retired.
Carol has one son, Jesse who is engaged to be married, in May 2008, to Karen Galbreath; Jesse is employed by Guardmarks at the Caterpillar Plant in East Peoria; two daughters, Jennifer (Doug), Doug is an architect and Jennifer is a consultant manager for Lia Sophia Jewelry, Amy (Jason). Jason is employed in Pekin and Amy works at Wal-Mart.
She is the proud grandma of, Hunter (6), Hannah (5), Adrianne (8), Kelsey (6) Isabella (2) and Shelby (2).
Pastor Stufflebeam has 4 brothers, Mike, Randy, Richard, and Rodney.
Her hobbies include reading, writing (she is anticipating to begin writing a book), arts, crafts (when time permits), and really loves being a student.
In 1995 she felt strongly, God's calling her to the ministry, and is looking forward to receiving her masters of divinity degree and seeking ordination in the United Methodist Church upon her graduation from seminary.
She said she has been very blessed by living in this community and will certainly miss everyone with whom she has been acquainted.
---