The Hancock-Henderson Quill, Inc.

---
Meet Your Neighbor
By Susan Galbraith, Quill Staff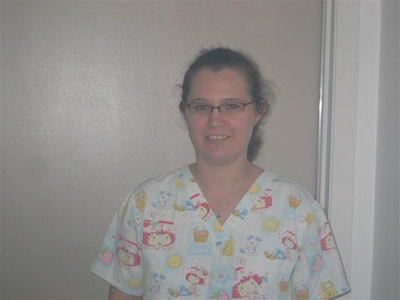 Meet Your Neighbor Jennifer Wagy.
Jennifer has been employed, for approximately 2 years, as a dental assistant for Dr. Cope, in Stronghurst at the Henderson County Health Clinic.
She was born and raised in the Monmouth area. Jennifer graduated from Warren High School in 1994.
She resides in Oquawka with her husband, Jason and their son, Jaydon. Jaydon's birthday is March 14 when he will be three. He attends Small World Children's Center in Stronghurst.
Jennifer and Jason are expecting their second child in the fall.
Her father is Ron Lovitt and step-mom is Sharon, who lives in Monmouth. Her mom, Susie Kuhn lives in Oquawka.
She enjoys spending time with her son and going to NASCAR races. Her favorite NASCAR driver is Jeff Gordon.
Jennifer's vacations are spent traveling to NASCAR races in Michigan, Atlanta and Talladega.
---