The Hancock-Henderson Quill, Inc.

---
West Central Girls Basketball And The Road To State:
In Class 1A IHSA Girls Basketball in Illinois, the West Central Heat is ranked number 1 and have captured the Lincoln Trails Conference, The Lincoln Trails Tournament Games, the Regional Championship, and now have finished on top of the first round of Sectional games).
At the Regional Championship Friday night., (February 8 at Bushnell), West Central beat Elmwood girls 55 to 40 and moved on to the first round of Sectional Monday evening winning 77 to 48 over Annawan at Oneida with West Central returning to Oneida for the championship Thursday at 7:30 p.m..
Supersectional will be hosted by Illinois College at Jacksonville on Monday the 18th. Teams that will play at Jacksonville come from the Sectional winners at Oneida and Virginia
The State Championship games will be played Friday, February 22-23.
West Central
Rachele Jack 10 0-0 22; Sarah Heller 4 0-0 9; Abby Corzatt 4 0-0 8; Ashley Coffey 10 4-7 24; Miriam Rutzen 4 4-8 12; Ashli Burg 2 0-0 2
Annawan
Jackson 2 0-0 2; Bursem 2 0-0 2; Van Oporad 3 0-0 8; 0 0-1 1; Wilson 3 2-3 10; Sperry 1 1-2 3; Kelly Buresa 10 2-2 22
Scores by quarters:
West Central 23 23 21 10=77
Annawan 11 11 14 12=48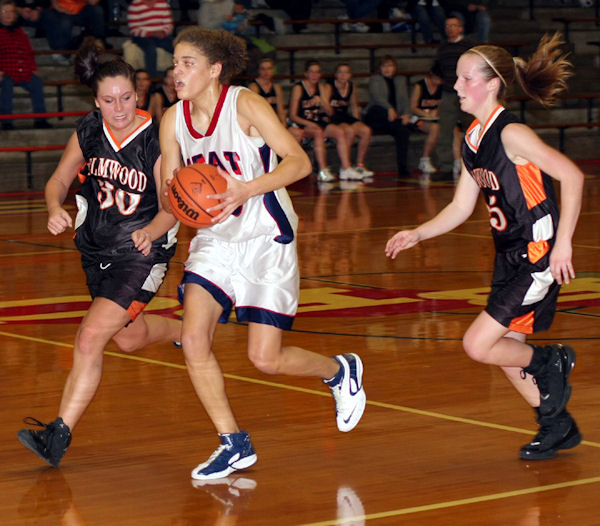 West Central Junior: Miriam Rutzen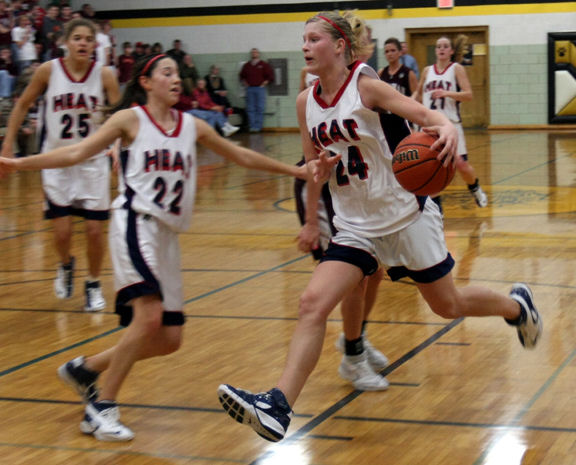 West Central Heat #24 Ashley Coffey (Sarah Heller-22)
---