The Hancock-Henderson Quill, Inc.

---
Take The Quill Along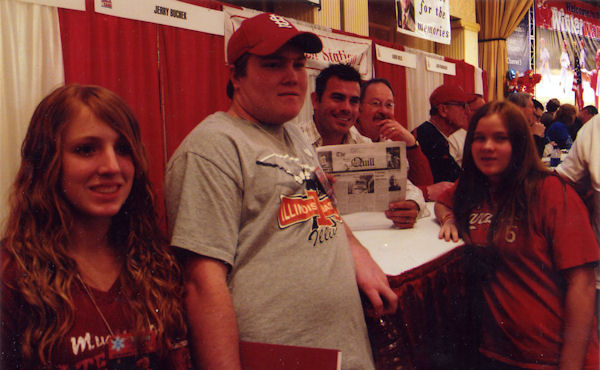 On January 19th-20th, the Quill traveled to the Millennium Hotel in St. Louis, MO. for the St.Louis Cardinals Winter-Warm-up.
Pictured is Lindsey Beach, Justin Graves and Courtney Graves.
Holding The Quill is utility fielder for the Cardinals Brian Barden.
The Winter Warm-up raises money for the kids in the community so they can have the opportunity to play summer baseball.
It also allows the fans to meet past, present, and future Cardinal baseball players and to get their autographs.
When you go on a trip, take the Quill along and have your picture taken with it and send it to us. Let's see where all The Quill can go.
---