The Hancock-Henderson Quill, Inc.

---
Take The Quill Along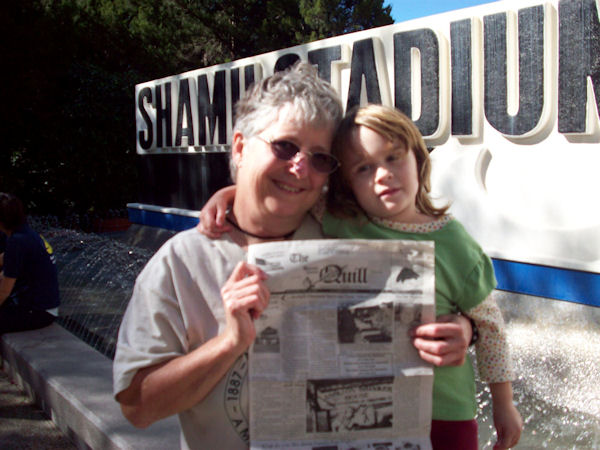 "Grandma Cinny" and "Appo Craig" Owsley took Rachel Owsley to Sea World (Orlando) for her 4th birthday. Rachel obviously enjoyed the pirate show as she stood on the bleachers for the entire performance and insisted on going back to see it again. It was clear that she remembered what we taught her about swimming. When the pirate appeared to be drowning, she yelled, "Kick yers' feet!"
---