The Hancock-Henderson Quill, Inc.

---
Meet Your Neighbor
by Jenna Clayton - Quill Reporter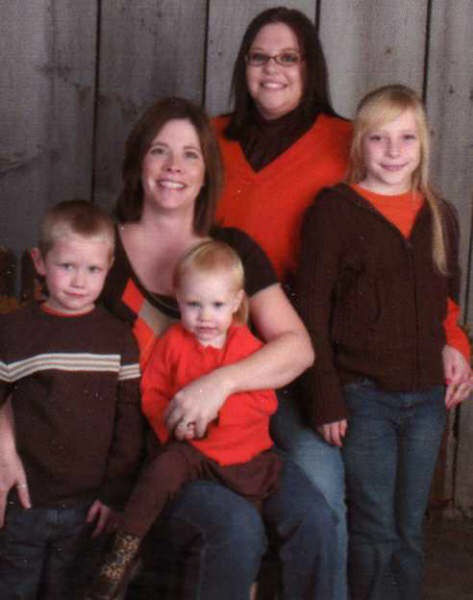 Meet your neighbor Kelly Weaver. She moved to La Harpe from Dallas City when she was in sixth grade and has lived in the area ever since.
She was adopted and raised by her parents Doug and Joyce McCoy. Weaver graduated from La Harpe High School in 1986. She went to SCC in Burlington, IA, for Practical Nursing in 1994 and obtained her Associate's Degree in Nursing in 1999.
Her adopted father passed away in 2001 and her mother in 2002.
She fell in love with Tom Weaver and married him in 2002. He tragically passed away in 2006.
She met her biological mother, Deanna Weichman, in the January of 2005 as well as her half sister and brother. She has since developed a close relationship with them.
She has four children: Chelsea and Katie Stewart, and Levi and Tomie Weaver. She loves being a mom and spending time with all her kids and enjoys going to church. Her current work title is Mother and homemaker. She has her hands full taking care of her children, refereeing fights, cooking, and cleaning. She previously worked in Home Health for three years and worked as an office nurse in various places.
She raises her family in a strong Christian household and with much gratitude toward Christ said, "Without Jesus in our lives over the past several years, we would not have survived."
---