The Hancock-Henderson Quill, Inc.

---
Mr. and Mrs. Dean Moore Honored for Years Of Community Service
Dean Moore and his wife Carolyn were honored by the La Harpe Golden Rule Club as Grand Marshals of this year's Annual La Harpe Christmas Parade, November 29th.
Dean has recently retired from the La Harpe Ambulance Service after 20 years. For 18 of those years, Dean served as President. He also served on the Advisory board for the Hancock County Ambulance Service for several years.
Dean and Carolyn were business owners in the La Harpe community for many years as well as being very active in the La Harpe Golden Rule Club, the local merchants organization.
Dean first received his EMT training and certification while serving our country in the 82nd airborne.
The biggest changes Dean has seen in the ambulance service over the years has been in the technology and regulations. He said we would be amazed at what he has seen - both from his first days as a certified EMT in the military, and from the local ambulance service.
Dean says, "I worked with a great bunch of kids. We have a great community. I really enjoyed it and it has been a great experience."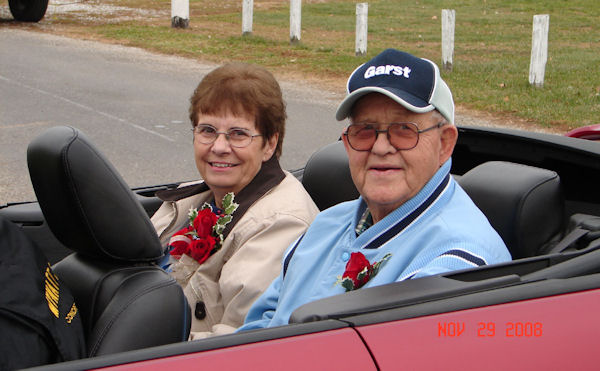 2008 Christmas Parade Grand Marshals were
Mr. and Mrs. Dean Moore of La Harpe.
---