The Hancock-Henderson Quill, Inc.

---
Meet Your Neighbor
By Misty Huston, Quill Staff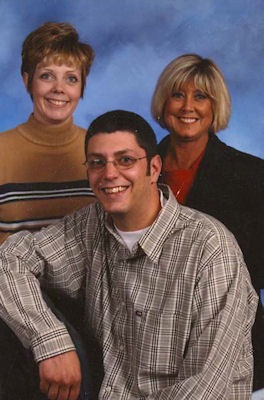 Meet Your Neighbor Irene Francis of Burlington, Iowa.
Irene is the Dietary Supervisor at the Oak Lane Nursing and Rehab Center in Stronghurst.
She has worked Oak Lane for 3 1/2 years and says "I really enjoy my job and all the people, both the residents and my co-workers."
The feeling is mutual from what one of her co-workers says, "Irene is a great person to work with and she has really come in here and whipped this place into shape."
Irene was born and raised in Missouri. She graduated from Snyder High School in Snyder, Texas.
She is engaged to John Rusch, but they have not set an official wedding date as yet.
She has two sisters; one son, Kyle Francis, who owns his own construction company and builds homes; one daughter, Wendy Miller, who works for her dad, Dr. Guy Francis and a very special dog named Maisy.
Last October Irene needed a kidney transplant and Wendy was able to give her mom one of her kidneys.
They both recovered well and are doing great now.
In her spare time Irene enjoys riding motorcycles, spending time with her children, going camping and cooking.
---