The Hancock-Henderson Quill, Inc.

---
Meet Your Neighbor
by Mitch Worley Quill Reporter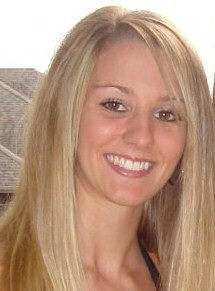 Meet Your Neighbor, Ashlin Pollock of La Harpe.
Ashlin was born March 25th, 1988 at Mc Donough District Hospital in Macomb, to Bruce and Cindy Pollock.
She is a 2006 graduate of La Harpe High School, being active in National Honor Society, basketball for a year, volleyball for four, and softball for four as well.
Upon completing her high school career at LHS, Ashlin moved on to become a Cougar at Southern Illinois University at Edwardsville.
This works out very well for Ashlin, as she is an avid Cardinals fan and resides only a short twenty-minute drive away from St. Louis.
"My family are all big Cardinals fans and try to watch all the games, and I've always been a big fan myself. I love Yadier Molina, and used to be a big Scott Rolen fan before he got traded.
Along with several of her friends, some of which who hail from La Harpe as well, she was in attendance at the new Busch Stadium in the fall of 2006 as they clinched a Game 5 win to claim yet another World Series title.
Outside of rooting for the Cardinals, Ashlin enjoys reading, watching movies, shopping, scrapbooking, camping, Jeep riding, kayaking, playing board games, and going to the river near her mother's original hometown of Eminence, Missouri.
Ashlin has spent her entire summer in Eminence at her grandmother's, working at Windy's Canoe Rental.
In her spare time during the school year, Ashlin works at an after school program for an elementary school called the "Latchkey Program".
Once Ashlin finishes her course of study with a Bachelor's Degree in Elementary Education from SIUE, she plans to stick around the Edwardsville area and try to find a teaching job there.
---