The Hancock-Henderson Quill, Inc.

---
34VOICES Plan Memorial Service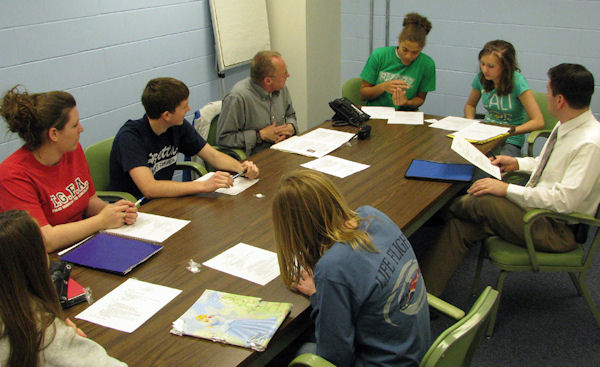 Working with community leaders, the West Central High School student group 34 VOICES is planning something special for the community.
Students will hold a community-wide memorial service on Monday, May 5th, at 10:00 a.m. in the high school gym in remembrance of the people who have died on our local stretch of U.S. Highway 34.
Of special interest to WCHS students is the family of Melissa A. Salcedo-Munoz who will be represented at the memorial service. Melissa died in an accident on Highway 34 immediately adjacent to the West Central campus last spring on May 4th.
Students in 34VOICES have spent a great deal of effort this year calling the public's attention to the need to make the highway 4-lanes from Burlington to Monmouth. The group's name comes from "Voicing Our Interest Concerning Everyone's Safety."
As the anniversary date of last year's accident grew closer, students developed a plan to honor the memory of Melissa Munoz and others who have experienced tragedy on Highway 34.
The event they are planning for Monday morning is their effort to both honor the memory of those who died near the school and also to urge our representatives that something must be done to end the dangerous conditions on that highway.
The public is invited to come to West Central High School by 9:45 a.m. in order to get a good seat for the memorial program to begin at 10:00.
---