The Hancock-Henderson Quill, Inc.

---
34VOICES Collect More Than 750 Signatures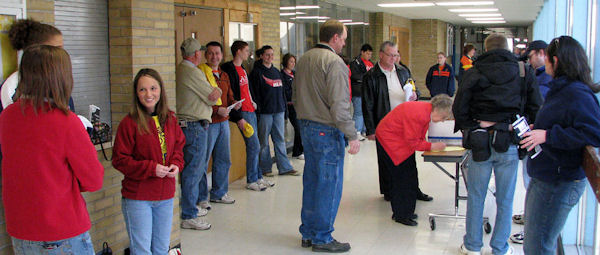 West Central students continued their efforts this past weekend to get public support for the improvement of U.S. Highway 34. Both students and adults showed up at West Central High Saturday morning to organize into small groups to canvas the county seeking citizens to sign their petition to lawmakers asking support for fixing Highway 34.
By noon, more than 750 signatures had been collected with hundreds more turned in at the beginning of the week. Well over 1,000 adults have signed on in addition to many students in the tri-county area.
The 34VOICES group plans to present the signatures to lawmakers in Springfield in the near future as the State considers a capital spending plan to make improvements to highways and schools.
---