The Hancock-Henderson Quill, Inc.

---
Meet Your Neighbor
by Mitch Worley, Quill Reporter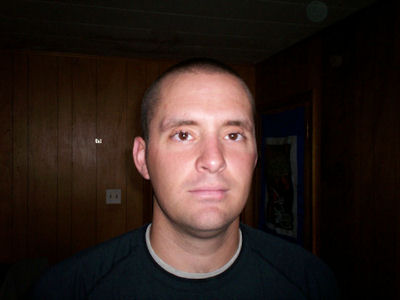 Meet Your Neighbor, Kellen Fernetti of La Harpe.
You may recognize Kellen from being so avidly involved in local high school sports as he is currently the head basketball coach at West Prairie High School, as well as an assistant for their football and baseball teams.
Kellen was born to Steve and Heidi Fernetti as the middle child of three sons (Glenn being the oldest and Bryant being the youngest).
He was raised in rural Niota, IL and attended Nauvoo-Colusa High School. At NCHS, Kellen set numerous school records and was a part of the State Championship team of 1998.
One of his greatest moments in high school was a Michael Jordan-esqe performance as he was extremely sick with the flu and managed to score 54 points in a game against West Pike in 2001.
After graduating from Nauvoo-Colusa High School, Kellen played two years of junior college basketball at John Wood Community College in Quincy.
He also set records for the school, conference, and nationally with his exceptional shooting abilities.
Kellen's final collegiate sports experience was at Hannibal-La Grange College where he continued his success on the hardwood by again setting records for his shooting and scoring abilities at the school, conference, and national levels.
While finishing up his final semester at Hannibal-La Grange to achieve his Bachelor's Degree in Rec Management, Kellen became a part of "the most dominant... the most well-known... the most hated... and the most feared intramural team of all-time... the H-LG Unit!"
"Those times," Kellen stated, "were some of the best of my entire life," speaking fondly of his tenure at Hannibal-La Grange.
Aside from his work as a coach, Kellen also enjoys working out and still making around 200 shots from behind the 3-point arc everyday, as well as following the UCLA Bruins, Buffalo Bills, and Kansas City Royals.
Another one of his favorite past times is participating in the much heralded "La Harpe Fantasy Football League" that both of his brothers and many other young men in the community are a part of.
It allows them to competitively watch the games and manage the success of the players they draft each week of the NFL season, much like a coach would do in a real game.
Kellen is also pondering a return to college to either achieve a Master's Degree to begin coaching at the collegiate level, or potentially get his certificate to become a teacher and continue coaching at the high school level.
---