The Hancock-Henderson Quill, Inc.

---
Meet Your Neighbor
By Susan Galbraith, Quill Staff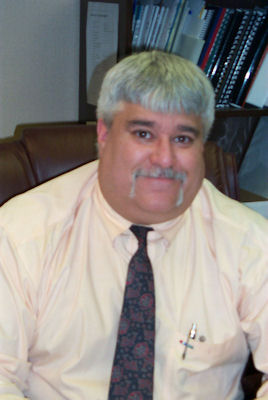 Meet Your Neighbor Shawn McKoon of Stronghurst.
Since 2004 Shawn has been Vice-President of the Bank of Stronghurst. He has been a loan officer for over 20 years.
Shawn was born and raised in Nauvoo and graduated from Keokuk Cardinal Stritch High School in 1985 and from Western Illinois University, Macomb, in 1988 with a degree in secondary education. He said, I've always wanted to be a high school history teacher."
In July, Shawn and wife, Traci, will celebrate their 14th anniversary.
They have one daughter, Raychel (11) and one son, Seth (5). Raychel is a 5th grade student at West Central and Seth will start Kindergarten in the fall.
Shawn has one sister, JeRay, who will graduate in May, from Southeastern Community College in Burlington, Iowa, with an RN degree. She plans to begin employment at Blessing Hospital in Quincy; three brothers, Shane, who owns McKoon Construction in Keokuk, Iowa, Stacy who is employed by UPS in Colorado, and Shelby, stationed with the Army in Keokuk, Iowa, awaiting deployment orders.
Shawn and his family raise quarter horses which average about 1300 pounds each. At the present time they have 7 quarters horses and 2 miniature horses for the children.
The family enjoys trail rides and local horse shows.
They also raise beef cattle on their 35 acres south of Biggsville.
Each year they travel to Des Moines, Iowa, to the state fair where they park their 30' camper and enjoy all of the activities that abound at a state fair.
They are a camper family with parents, grandparents, and friends all owning campers. One of their favorite camping spots is the Circle G south of Carthage.
---