The Hancock-Henderson Quill, Inc.

---
Take The Quill Along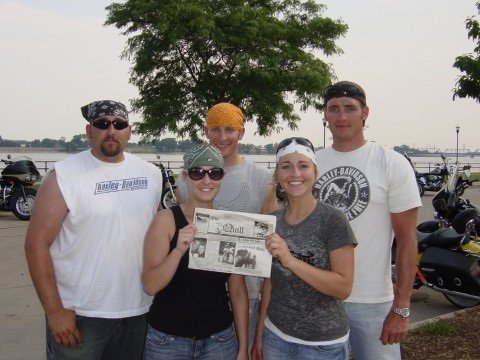 The Quill traveled on June 16 to Sturgis on The River in the Quad Cities with Brett Bennett, Brianne Bennett, Scott Skien, Bethany (Blythe) Pittman and Jake Pittman making sure to pack the Harleys .
When you go on a trip, take The Quill along and take a picture with it and send it to us. Let us see where all "The Quill" can go.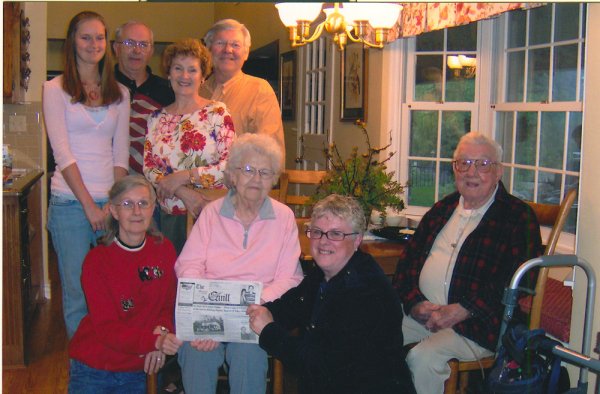 The Quill traveled to Greeley, Colorado with Roger and Donna Schaley, Lomax and Jane and Emily Malcolm, Carman, the week of May 29th to visit their aunt and uncle, Robert and Doris Miller. While there they celebrated their cousin's Robert "Bob" Miller's birthday on May 30th.
Pictured is Emily, Roger, Bob Miller, Diane Miller, Jane, Doris Miller, Donna and Robert "Hack" Miller.
They also visited Estes Park and Loveland, had a great time with relatives and Emily enjoyed seeing the mountains, this was her first vacation to Colorado.
---