The Hancock-Henderson Quill, Inc.

---
Take The Quill Along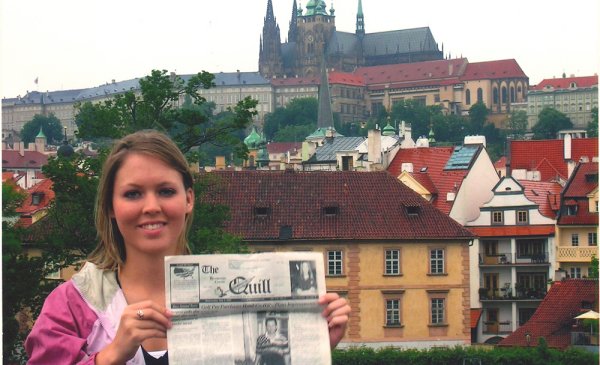 The Quill traveled with Kim Plath from May 21-June 5 to Europe for an immersion trip through Millikin University. For two weeks, Kim and seventeen others visited Amsterdam, Holland; Hannover, Germany; Krakow, Poland; and Prague, in the Czeck Republic. This picture was taken from the famous Charles Bridge with the Prague Castle in the background.
When you go on a trip, take The Quill along and take a picture with it and send it to us. Let us see where all "The Quill" can go.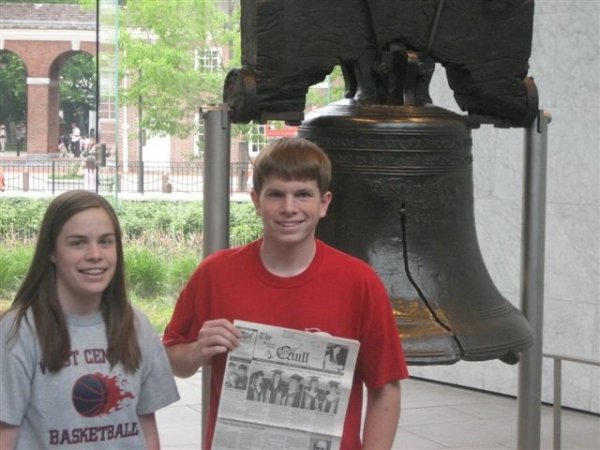 The Quill traveled with the Bill Allaman Family to Philadelphia on Memorial Day. Pictured are Justin and Rachael. Other spots visited were: Niagara Falls, Valley Forge, Chocolate World at Hershey, Gettysburg, Mount Vernon, Washington DC, Arlington National Cemetery, and the Pro Football Hall of Fame at Canton, Ohio.
---