The Hancock-Henderson Quill, Inc.

---
Take The Quill Along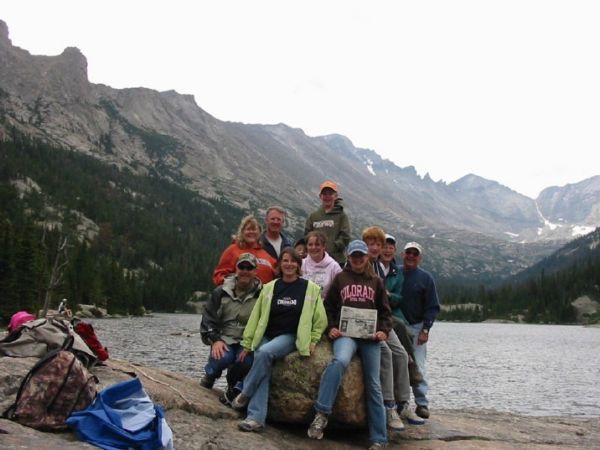 The Quill traveled on July 10, 2007 to Mills' Lake at Rocky Mountain National Park near Estes Park, CO. It involves a 2 1/2 mile hike to get there and is considered by many to be the most beautiful lake in this area of the Park. Hikers are Frank and Nancy Brokaw, Rozetta; Nancy's two sons and families: Scott and Betsy Cooper, Chris and Maddy, Gladstone, and Mark and Lori Cooper, Cassie, Jacob and Ben of Boone, Iowa.
---