The Hancock-Henderson Quill, Inc.

---
Take The Quill Along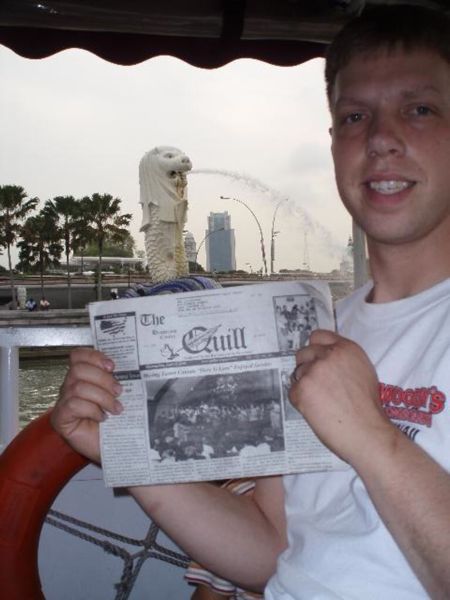 The Quill traveled with Joe Dehner and his wife, Rachel, (not pictured) formerly of Stronghurst, now of Des Moines, Iowa, when they traveled to Singapore this May.
There they joined Rachel's parents, from Bombay, India, and stayed with her sister and family where they all took in several highlights of Singapore.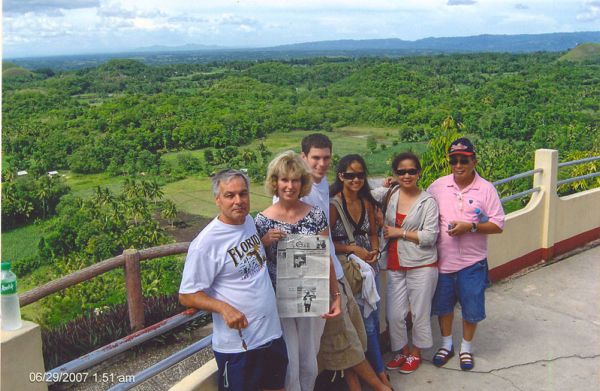 The Weston Sale family of St. Paris, Ohio spent 3 weeks in the Philippines between June 18th and returned to the USA on July 8, 2007. They had an opportunity to visit 4 Philippine Islands during the visit with the host families of the Harreras of Cebu, which also included Eng. Efren Harrera the City Consulate of Lapu-Lapu. The picture was taken at the Chocolate Hills at Carmen on the Philippine Island of Bohol.
Present in the picture is: Weston K. Sale, Eileen Donaldson Sale (Formerly of Carman), and son, Weston D. Sale, Crystal Belen, Lena Herrera Belen and Galicio Quijano.
When you go on a trip, take The Quill along and take a picture with it and send it to us. Let us see where all "The Quill" can go.
---