The Hancock-Henderson Quill, Inc.

---
Claire, Energetic At 100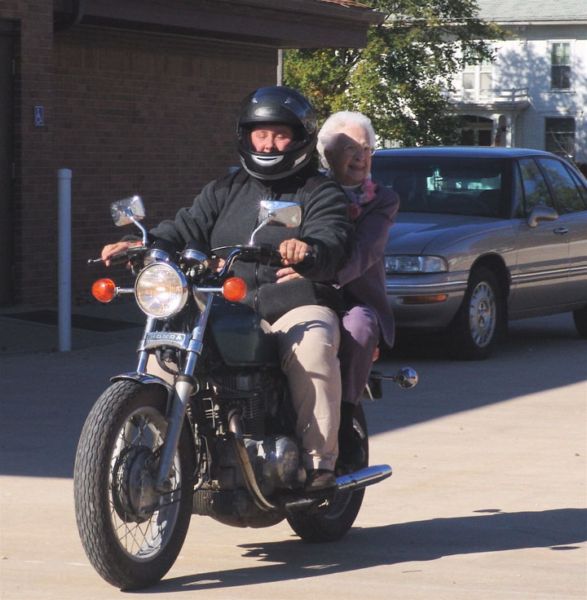 Saturday, October 27th, Claire Rodeffer celebrated her 100th birthday with an open house at the La Harpe Christian Church hosted by her children and spouses, John Henry and Pat Rodeffer from rural Dallas City, Ann and John Treat from Dexter, Michigan, and Joe and Ellen Rodeffer from Abingdon. Many people were able to attend and enjoy a light lunch in Claire's honor.
All of her 10 grandchildren and 15 great-grandchildren were there for the happy occasion. Present were Clark and Amanda Rodeffer, E'linor and Derek from Ann Arbor, Michigan; Todd and Michelle Rodeffer, Andrew, Abby, and Katy from Bushnell; Lynn (Caryn) Rodeffer and Zoey from Delaware, Ohio; Anna Rodeffer from La Harpe; Scott and Kristi Treat and Joshua from Howell, Michigan; Mark and Kelly Rodeffer and Ilese from Peoria; Jody and Mark Robinson, Claire, Luke, and Caleb from Abingdon; Kevin and Rebecca Rodeffer, Chloe, Micah, and Jadon from Abingdon; Bryan and Megan Rodeffer and Mallie from Raritan; and Tyler Rodeffer from Abingdon. Guests enjoyed visiting with Claire and having their pictures taken by granddaughter, Jody Robinson.
---