The Hancock-Henderson Quill, Inc.

---
Spotlight: New Restaurant Owners In La Harpe
-by Holly Willdrick, Quill Staff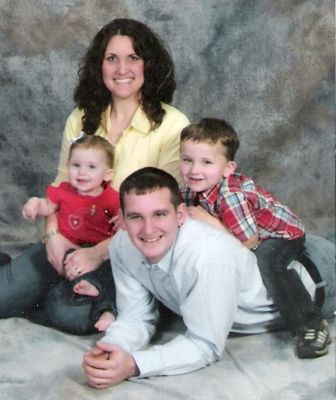 Many of you may know Bobi (Huston) James from her position with the Law Office of Richard Rassmussen.
Bobi and her husband, Grant James, have become the new owners of the restaurant previously known as Grisham's Diner. Bobi was disappointed to see the restaurant close and decided that she would like to provide the community with a restaurant she hopes will become a hometown name.
The restaurant will operate under the name Eddie & Rae's. "My son's middle name is Edward and his Uncle Ty calls him Eddie and my daughter's middle name is Rae."
Bobi plans to continue serving pizza and offer a full menu as well as add new items to the menu as time passes. Although she will not be offering breakfast on a regular basis she will have special breakfast bunches, like the up coming one on the 16 and 17 of this month.
Something new that Bobi will be offering is carry out only on Friday and Saturday from 8 p.m. to 10 p.m. Regular hours for Eddie & Rae's will be Monday 11-2, Tuesday - Friday 11-2 and 5-8, Saturday and Sunday 11-8.
They will have daily homemade lunch specials as well as the weekly evening specials like spaghetti, taco's, and steak. The back room is still going to be open to reserve for family gatherings and parties.
Bobi hopes to be able to expand the business once they are established. At this time Bobi will continue to work at the law office and be at the restaurant in the evenings.
Grant works for Plumbing Etc. with his father and will help out when he can. Bobi says that they are fully staffed and will be ready to open on November 10th. They are looking forward to hearing comments and suggestions from the community.
---